This Thursday!! Try FREE samples of food that is offered to our students on the current breakfast and lunch menu including many new items to be considered on the school menus by student / parent vote! Redgranite, Riverview, Parkside and WHS students & parents are welcome to attend!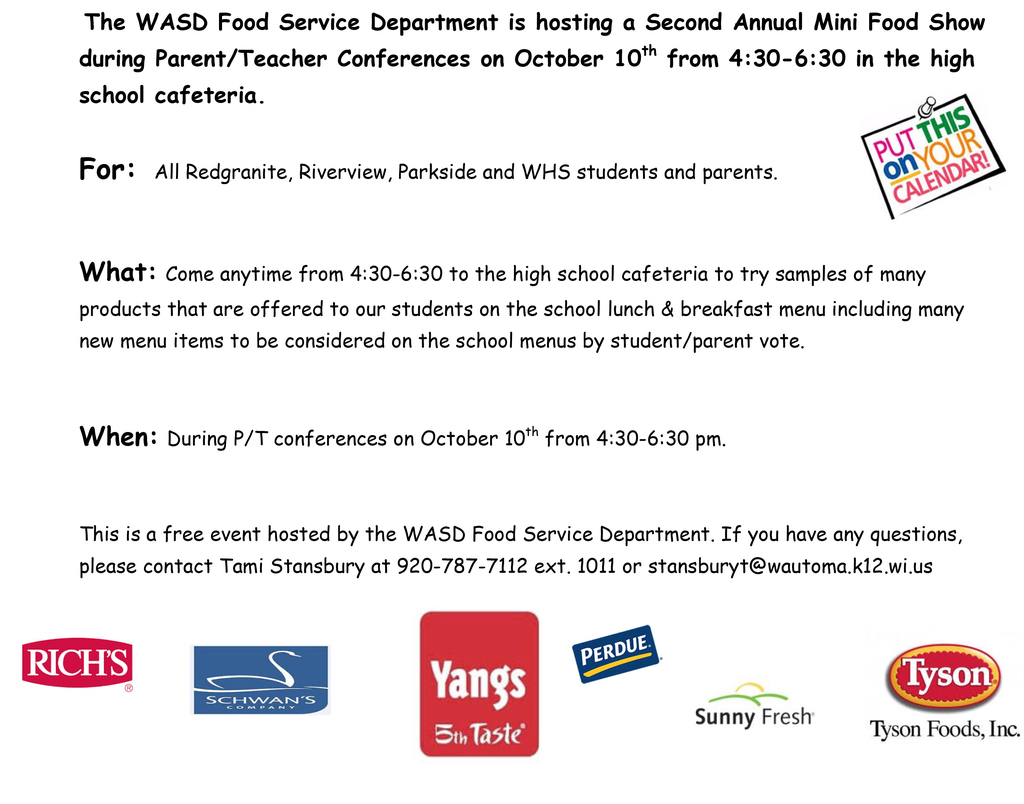 Need to find out if child's immunization status is up-to-date? Contact the Waushara County Health Department!

During P/T conferences on October 10th only!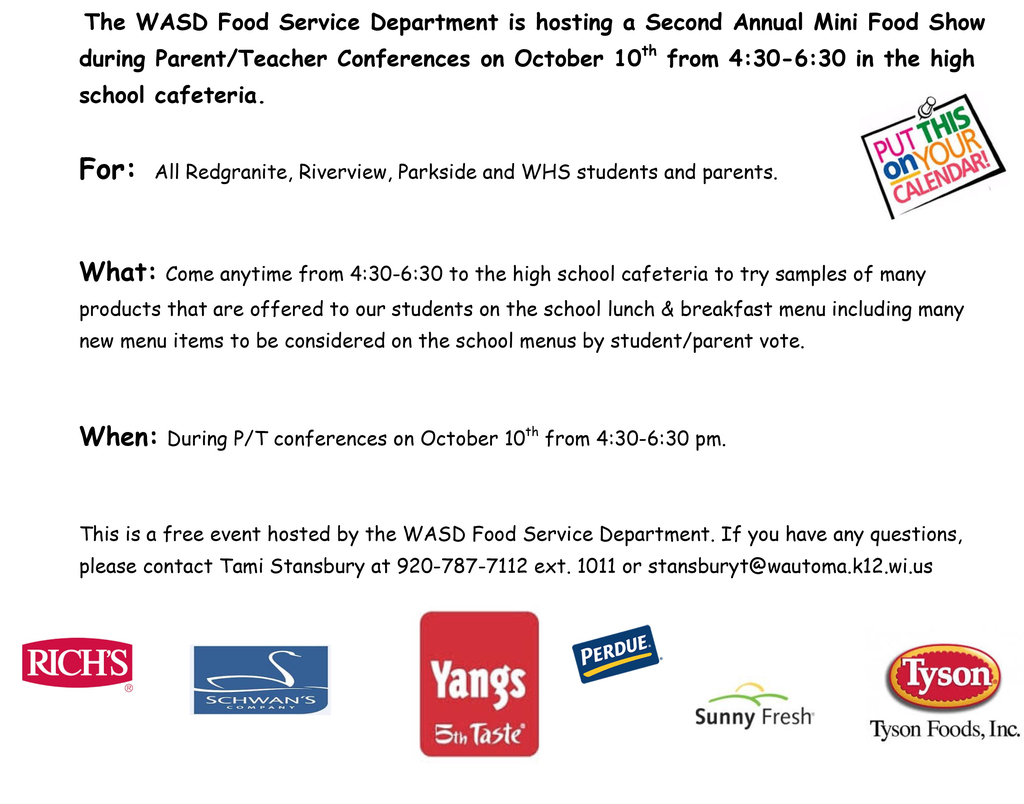 Mrs. Roberts-Bray and Mrs. Kintigh can't wait for you to stop by the Book Fairs at Riverview and Parkside! Specific hours for each Fair will be shared at each building.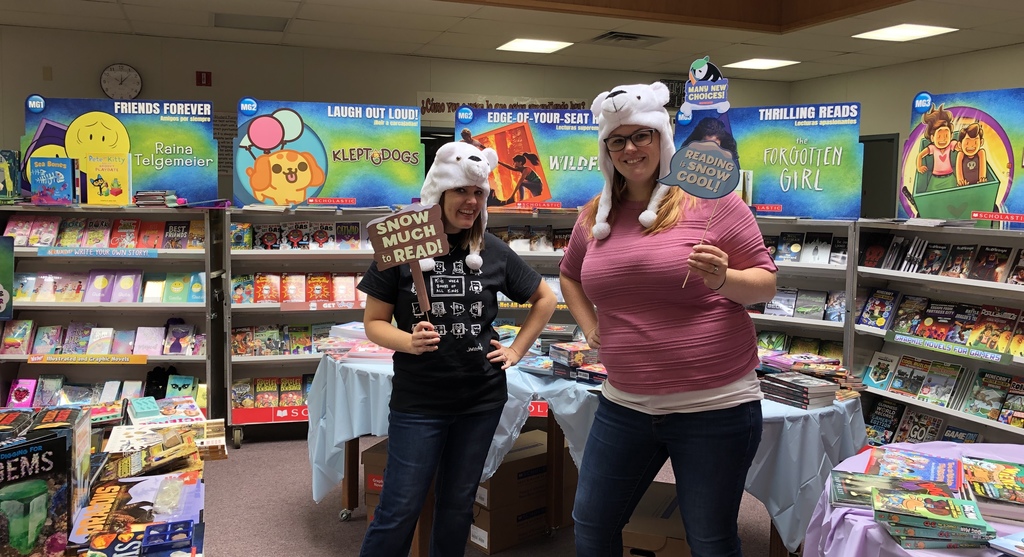 Girls in the A+ After School running club at Parkside trained at Mt. Morris on Monday!

Congratulations to the Riverview Student of the Month!

WASD Nutrition Department is looking for responsible high school students who would be interested in running our Grab and Go Breakfast Cart at the high school. This is a paid hourly position. Incentives include a $25.00 scholarship from the Food Service Department each year that you work with the Grab and Go Breakfast Cart. You will also have a chance to take part in fun school breakfast contest with the potential to win cash prizes. The hours are from 7:10- 7:55 am daily. Basic job duties include: Stock cart with breakfast items, start up, maintain and operate portable laptop and use the infinite campus program. Must be honest, responsible and accountable, able to arrive at school by 7:10 am, have general computer skills, the ability to work well with others and follow food safety and sanitation guidelines. A full job description is available by request. Please contact Tami Stansbury Food Service Director 920.787.7112 ext. 1011 or
[email protected]
. This is an equal employment opportunity.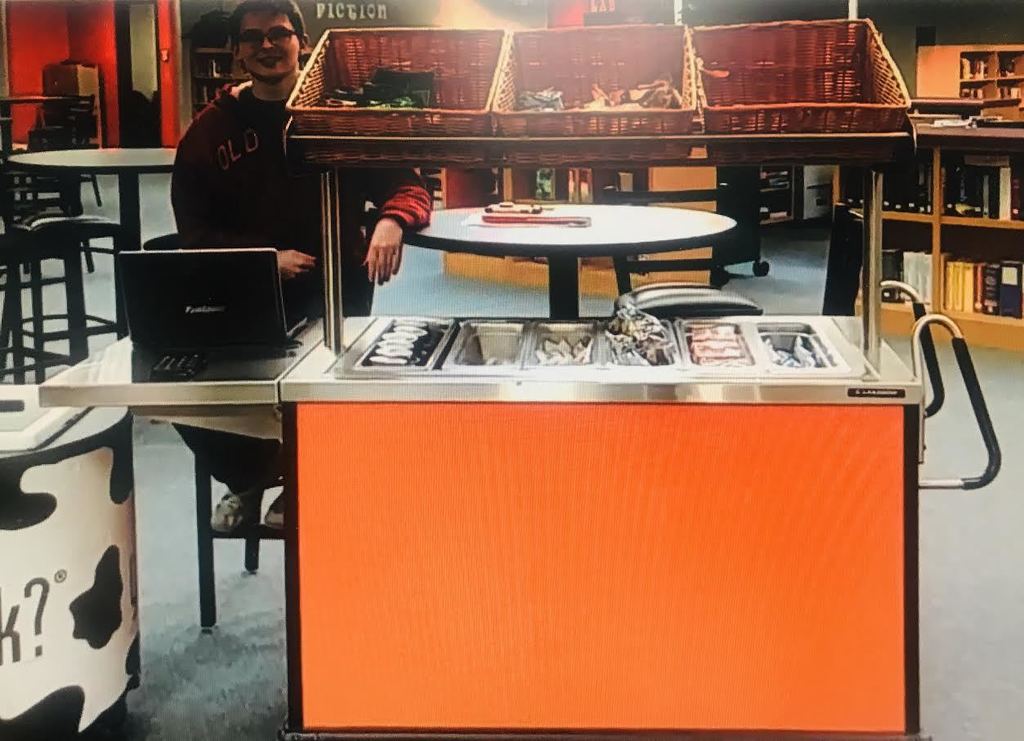 October 10th, 2019 It's Great Lakes Great Apple Crunch Time, Wautoma Area School District is joining schools, preschools, colleges and individuals across the Great Lakes Region states of Minnesota, Wisconsin, Illinois, Michigan, Indiana and Ohio in celebrating National Farm to School Month by crunching into locally grown apples from Johnny's Orchard located in Wautoma, WI. In celebration of the sixth annual Great Lakes Great Apple Crunch at NOON local time! Each student will be provided with a fresh locally grown apple at no charge to be able to participate in the event regardless if they eat school meals or not! This collective crunch encourages healthy eating and supports farm to school and local food initiatives throughout the Great Lakes Region. This opportunity is brought to you by WASD Food Service Department and John Blader of Johnny's Orchard, Wautoma, WI. For more information, or to crunch with us, please contact Tami Stansbury, Wautoma Area School District Food Service Director at (920) 787-7112. For information on Johnny's Orchard, please call (920) 572-3213. For more information about the Great Lakes Great Apple Crunch, visit
http://www.cias.wisc.edu/applecrunch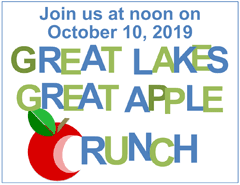 Last night, the Wisconsin State School Board Association honored Wautoma Area School Board President Ross Peterson with the Level 1 Board Member Recognition during the fall regional meeting in the Wisconsin Dells. To receive recognition by the WASB, school board members need to earn points for attending WASB and NSBA events and participating in specific activities. Pictured with Ross Peterson is WASB Executive Director John Ashley.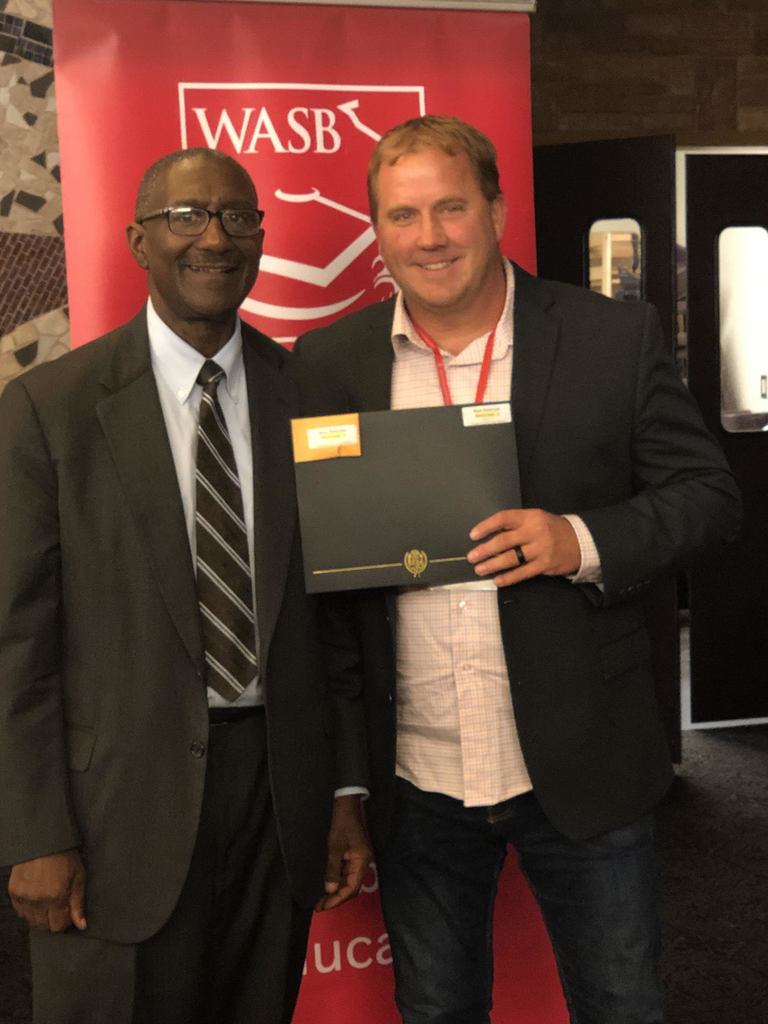 1st Grader at Riverview in Mrs. Jackowski, Mrs. Barker, and Mrs. Pietkauskis' classes celebrated Walked to School day today by taking a walk to the Waushara County Court House. They spent time talking about how to walk to school safely and what they need to do to be responsible citizen when out walking in the community.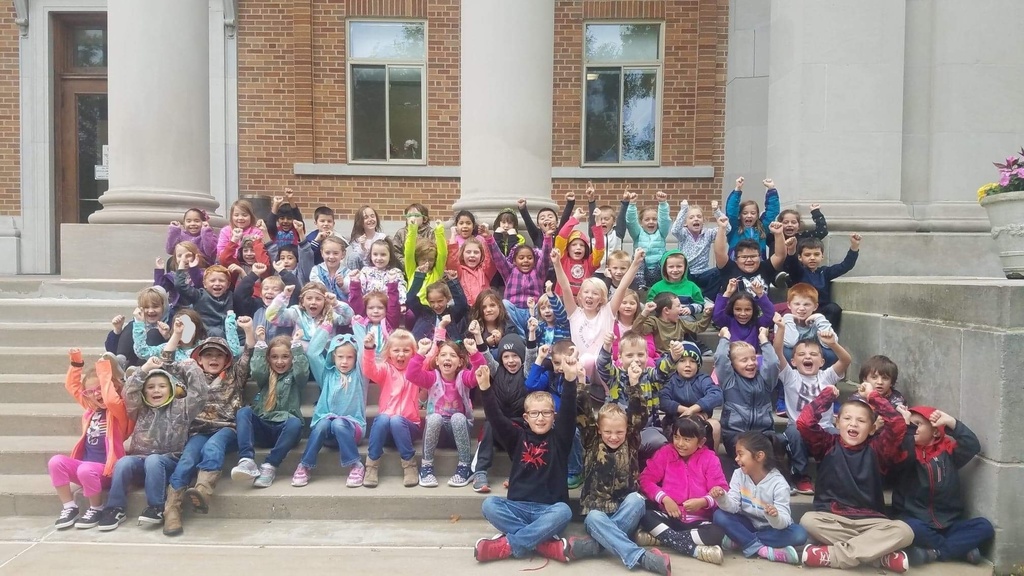 FREE/REDUCED MEAL BENEFITS REMINDER!! If you applied for and are receiving Free/Reduced meal benefits for your students from last school year 2018-19, those benefits will expire on October 14, 2019. You must reapply for benefits by this date in order to see if you qualify for benefits to continue for school year 2019-20. If no application is received and processed, your status will go to paid after this date and you must apply funds to your students accounts. For your convenience and privacy, you can apply for free or reduced lunch for the 2019/2020 school year online by clicking the following link
https://bit.ly/2XAZnUo
Once you are logged into IC, go to More//Meal Benefits to begin the process. You only have to do one application per family per year.

Members of the Wautoma Varsity Volleyball Team honored their senior athletes, Mackenzie Thom, Giselle Cervantes, Brenna Coron and Cheyenne Young, prior to the final South Central Conference home game against the Nekoosa Papermakers last night.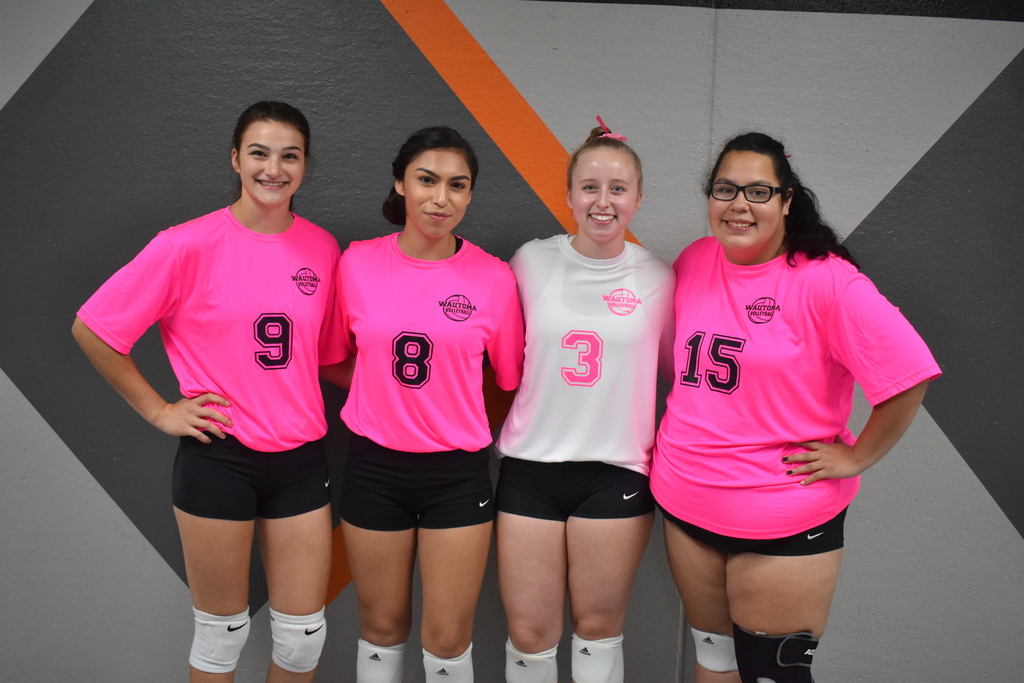 Last night, the Wautoma High School Volleyball Teams held a Pink Night in support of Breast Cancer Awareness Month when they competed against the Nekoosa Papermakers in their final home game of the regular season. According to WHS Athletic Director Adam Vaughan, the volleyball teams raised over $1,500! Congratulations!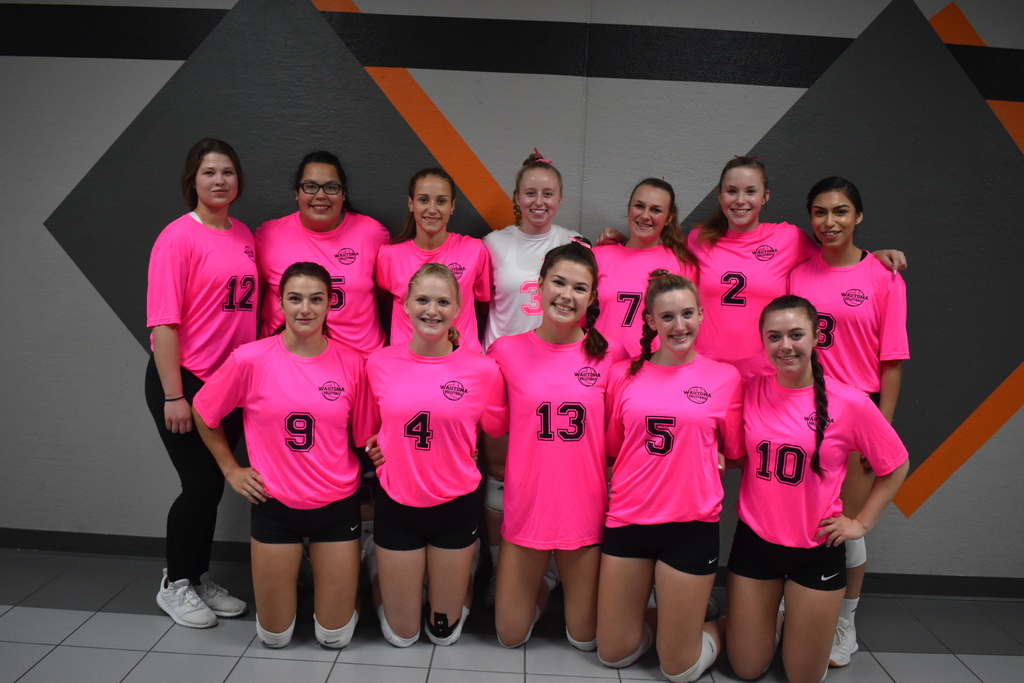 Don't forget to lace up your sneakers tomorrow and join children across the world as they walk to school in support of good health, safe communities and a clean environment.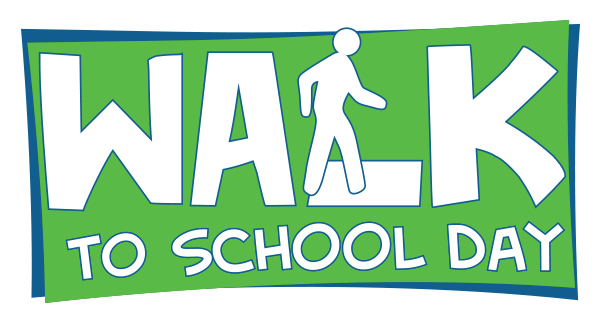 For all Redgranite, Riverview, Parkside and WHS students and parents! Join us!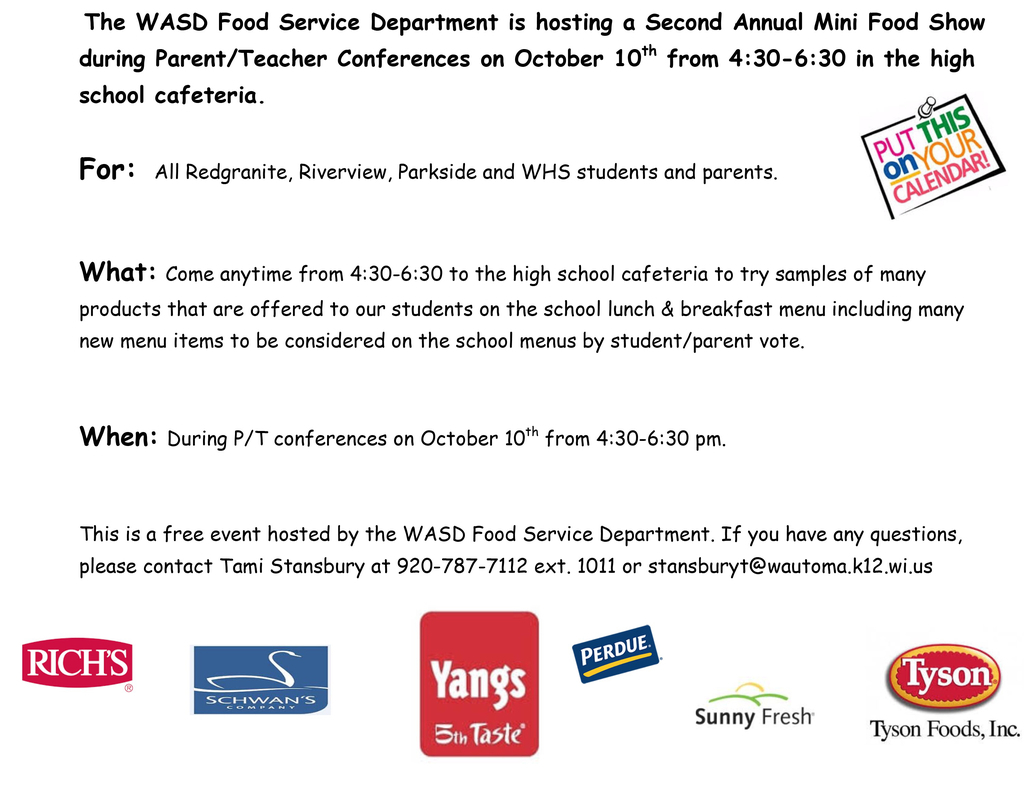 Congratulations to Parkside's Character Award Winners, Student of the Month, and Literacy Students of the Month who were given awards on Friday September 27th.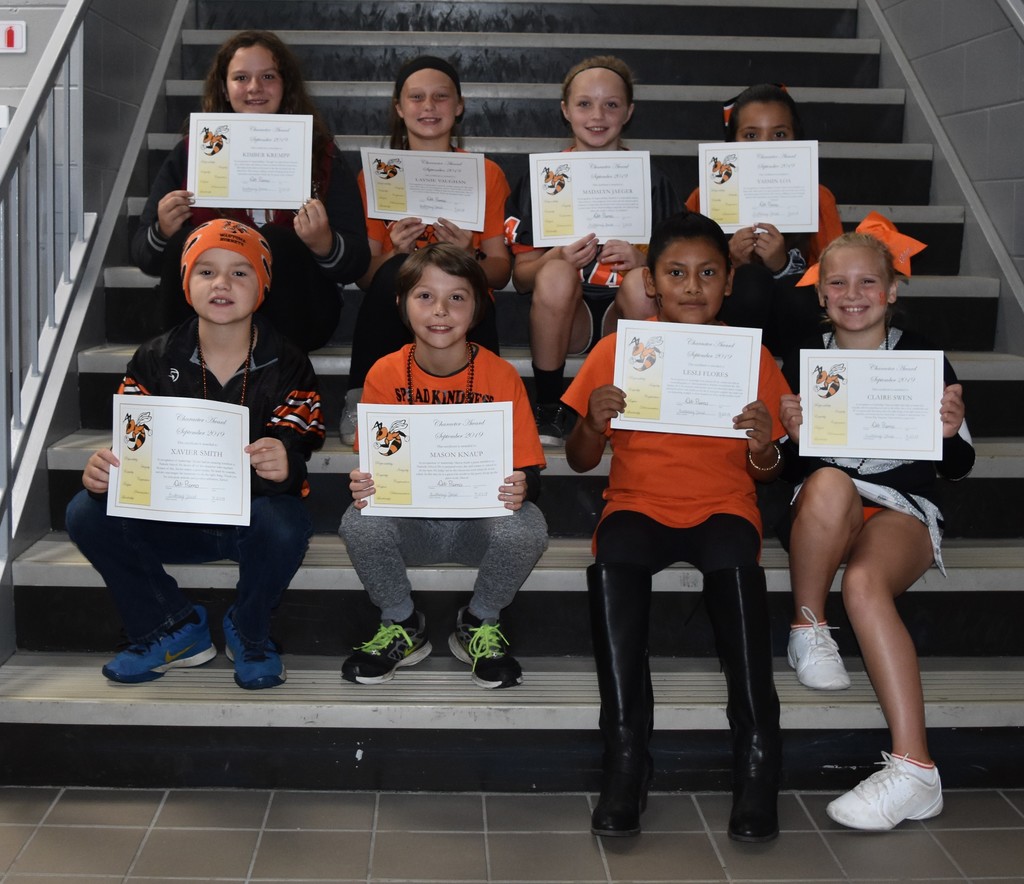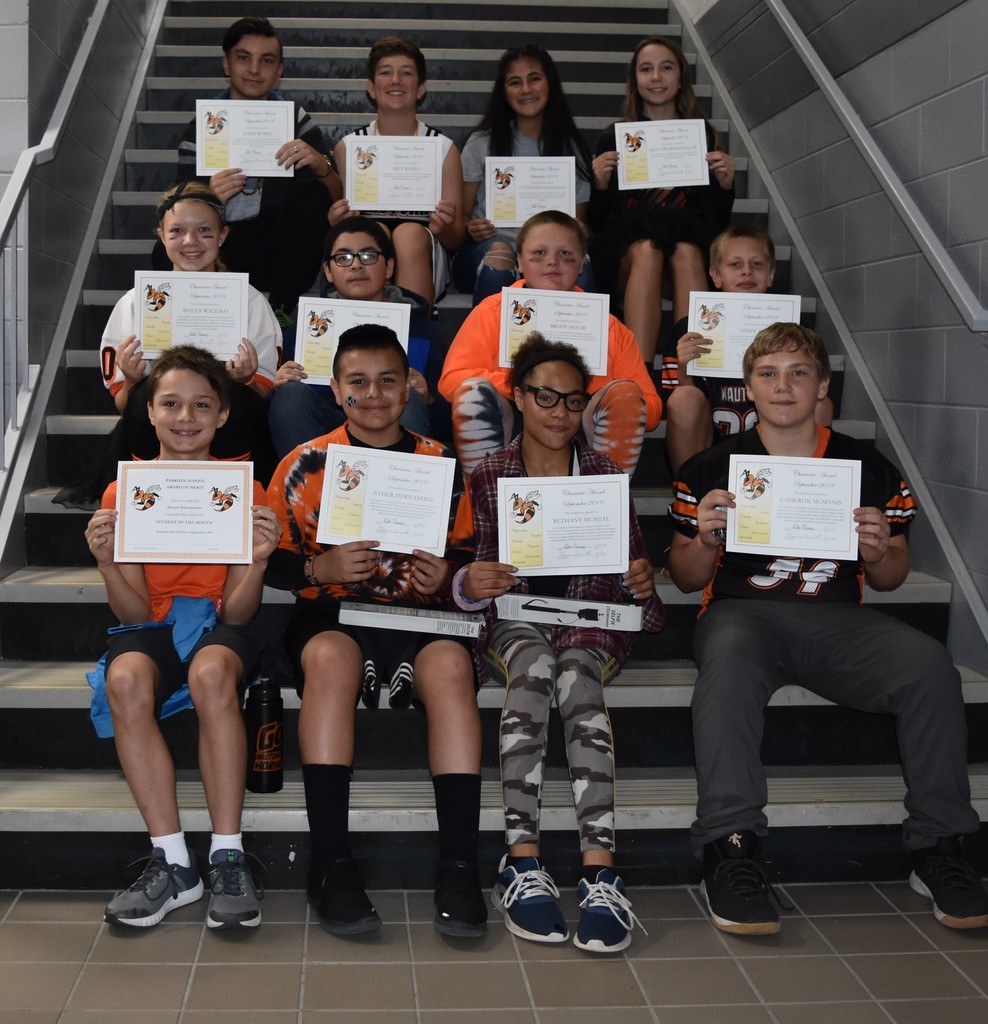 The countdown to Riverview and Parkside's Book Fairs continue! Only 11 more days! Specifics for each building will be shared soon.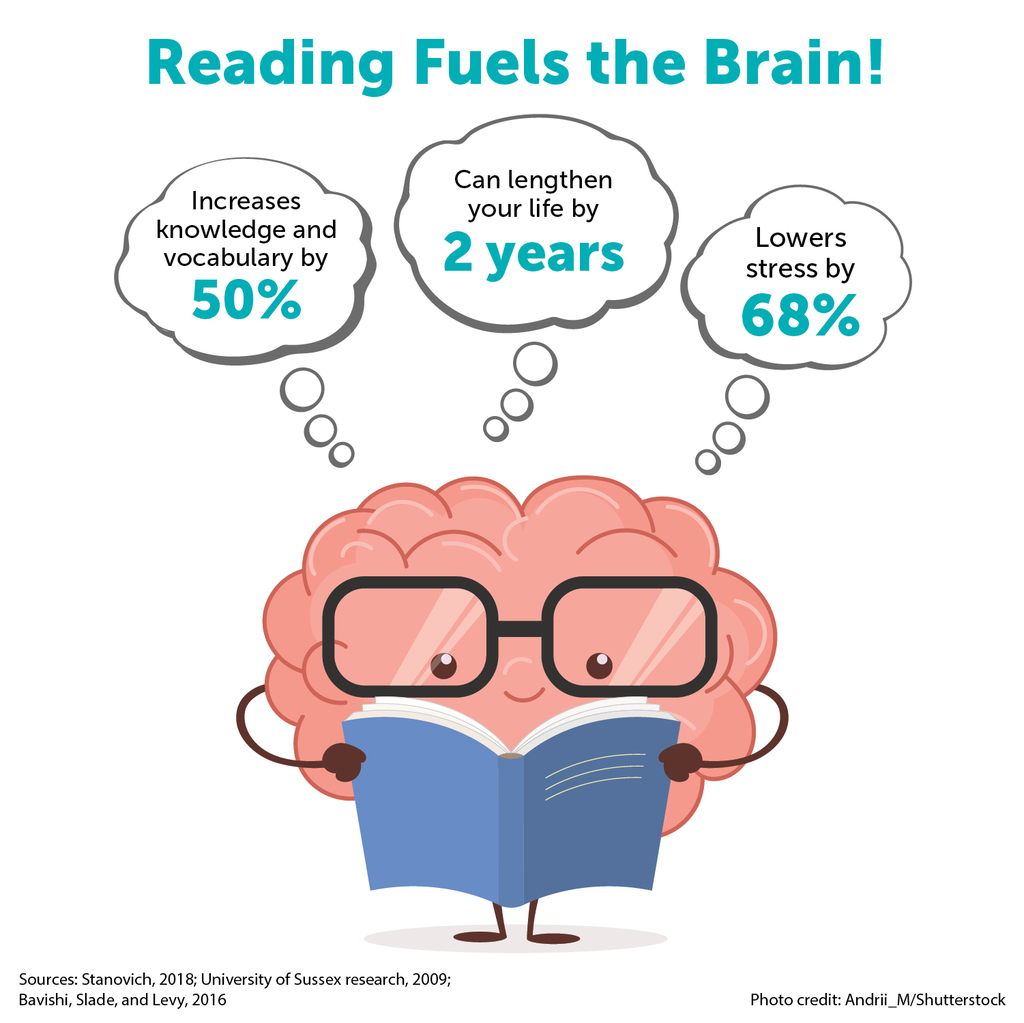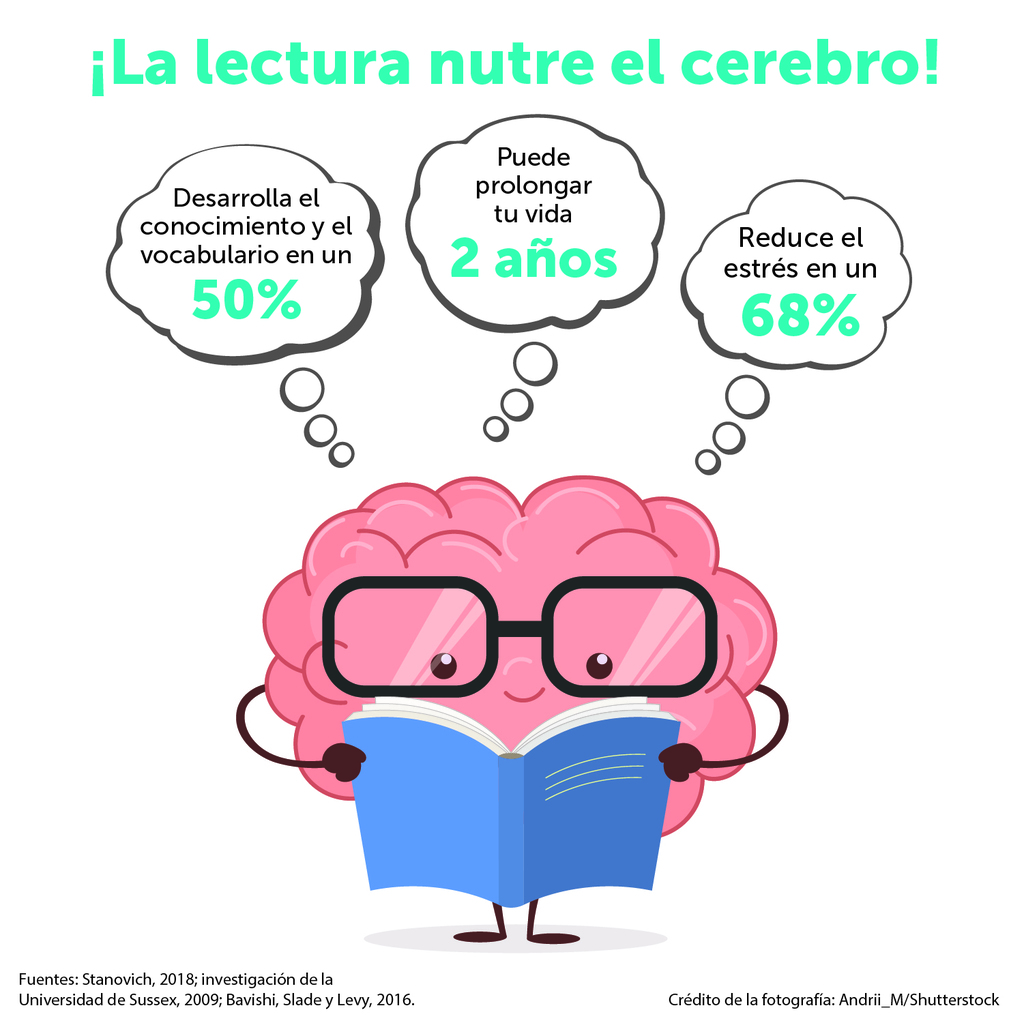 STUDENTS- EAT SCHOOL BREAKFAST AND WIN! Starting this week, September 30th! Students who eat school breakfast EVERYDAY will be entered to WIN a FREE A la carte item or other prizes!! One winner announced weekly! Students MUST eat school breakfast every day of that week to be eligible to win! Did you know school breakfast is free to all students at WASD regardless of income!

Hippie Day at Redgranite