If your household qualified for free or reduced priced lunch during the 19-20 and/or 20/21 school year, you may qualify for P-EBT benefits, even if you did not receive FoodShare or Medicaid! Records show only 66% of Waushara County eligible households received the extra P-EBT benefit. Please read the information below to find out how to apply! Must apply before October 8, 2021.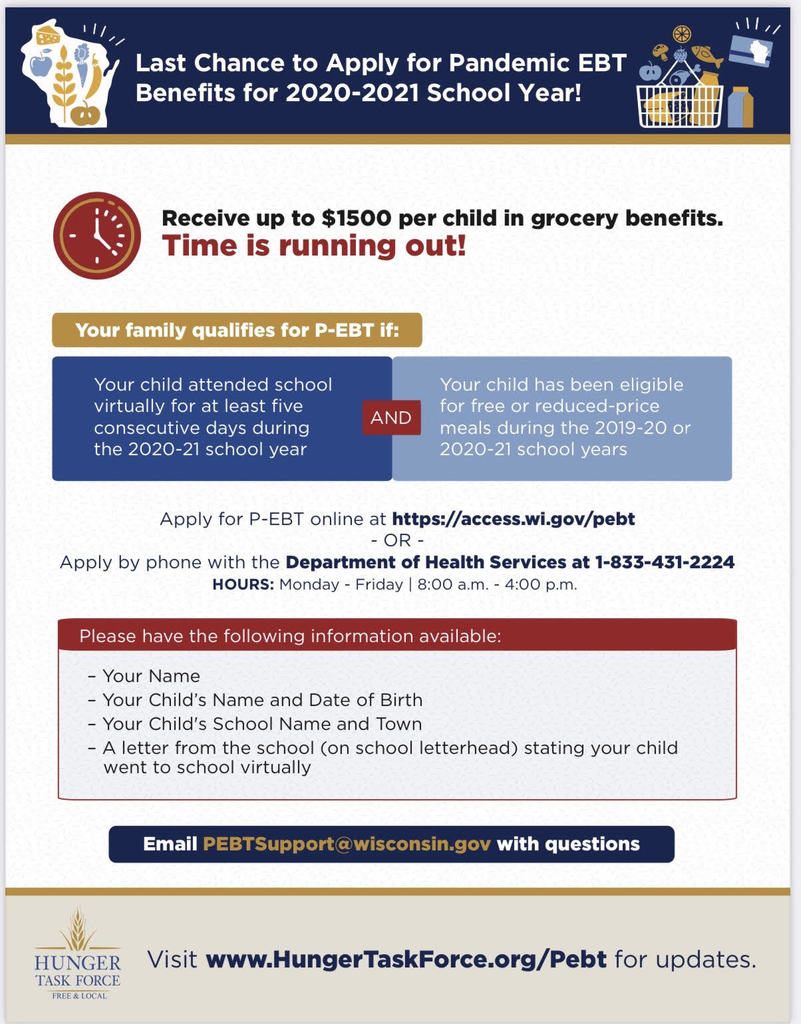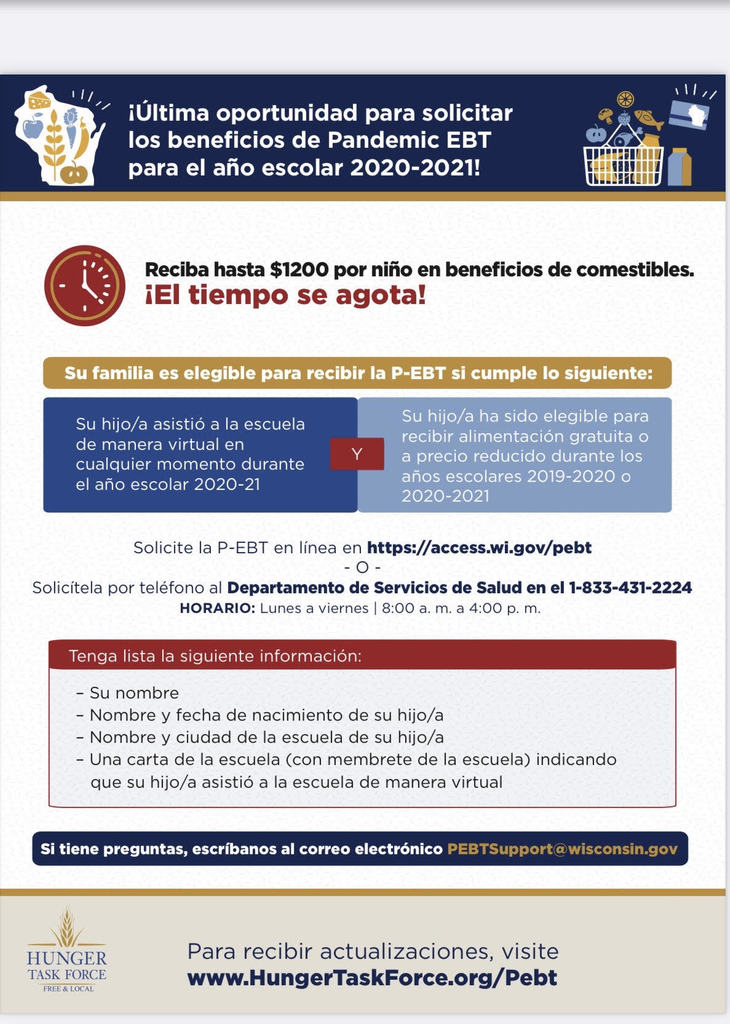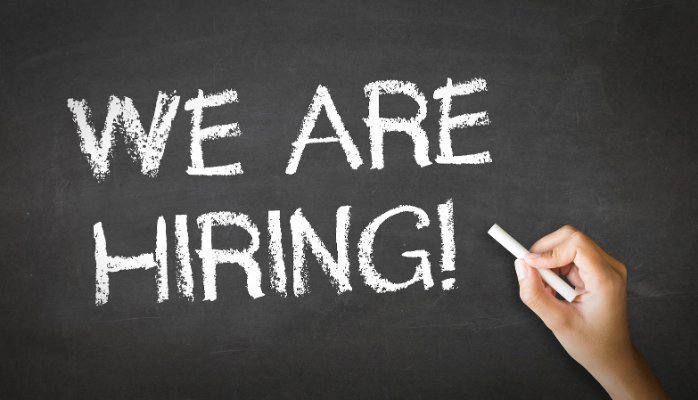 A+ is hiring High School Students for Program Assistant Positions after school at Riverview, Redgranite and Parkside Schools. Check out the flyer or contact Kendra Knutson at
[email protected]
for more information.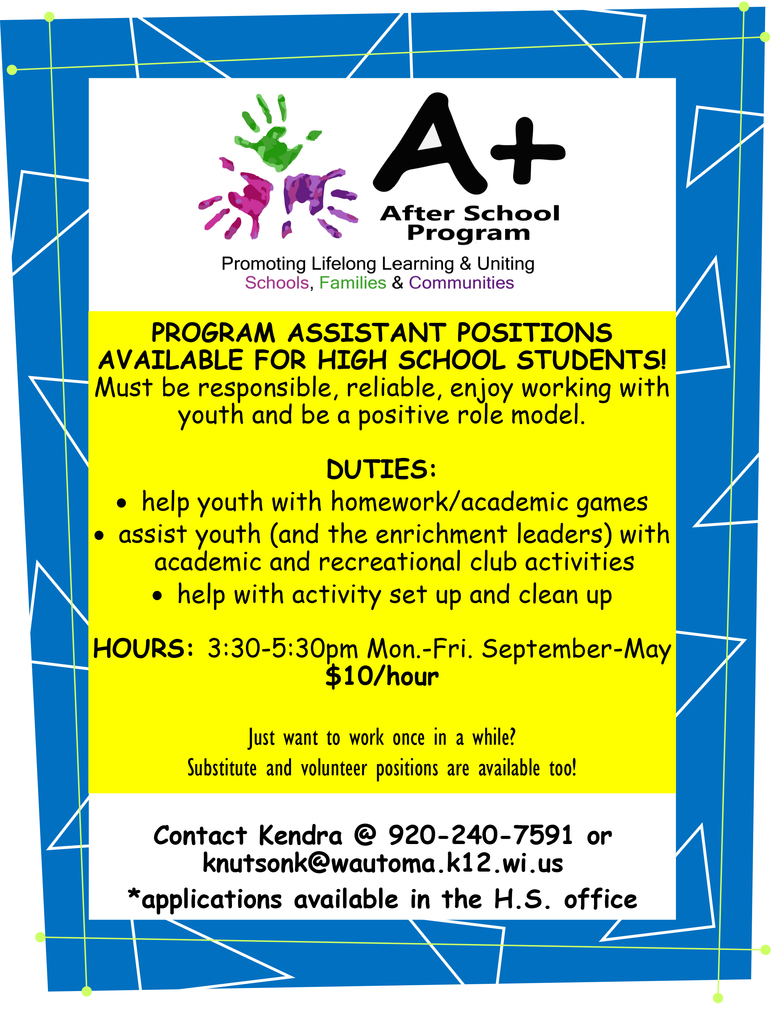 Wautoma Volleyball Youth Night will be held next Thursday, September 23rd!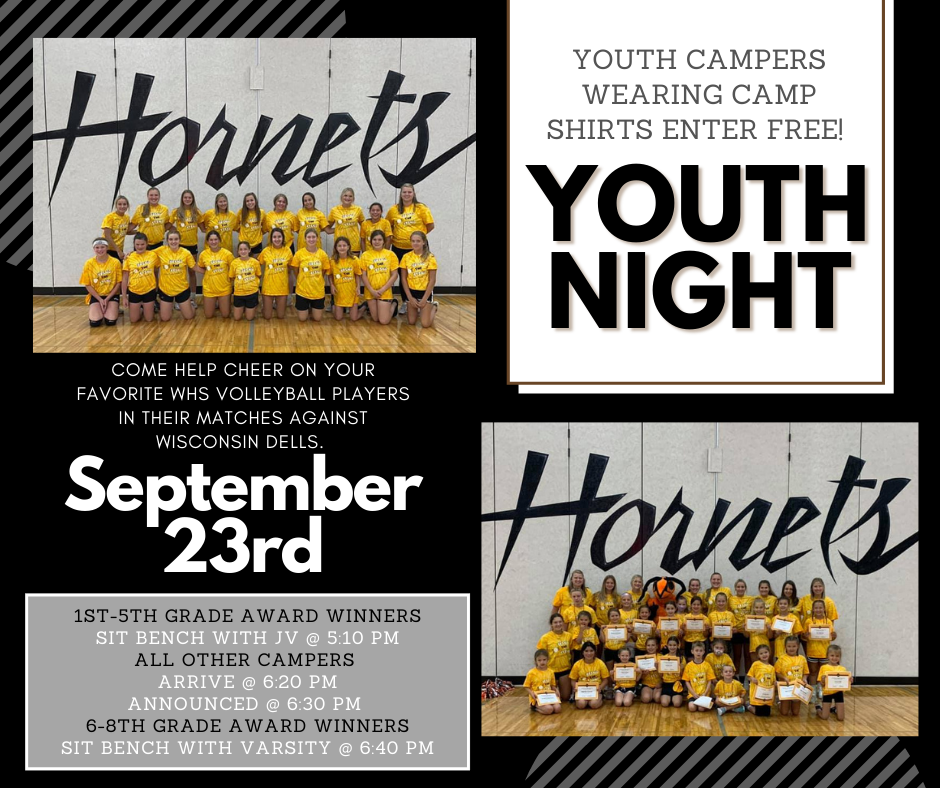 Students taking 8th grade Spanish tested their knowledge on classroom objects. They helped label the items around the room. They also learned about an online dictionary to look up unfamiliar words.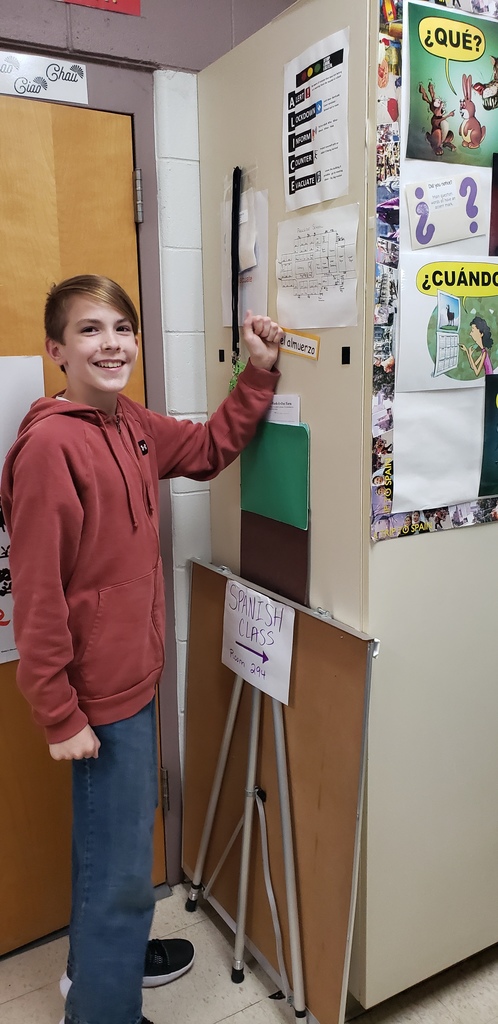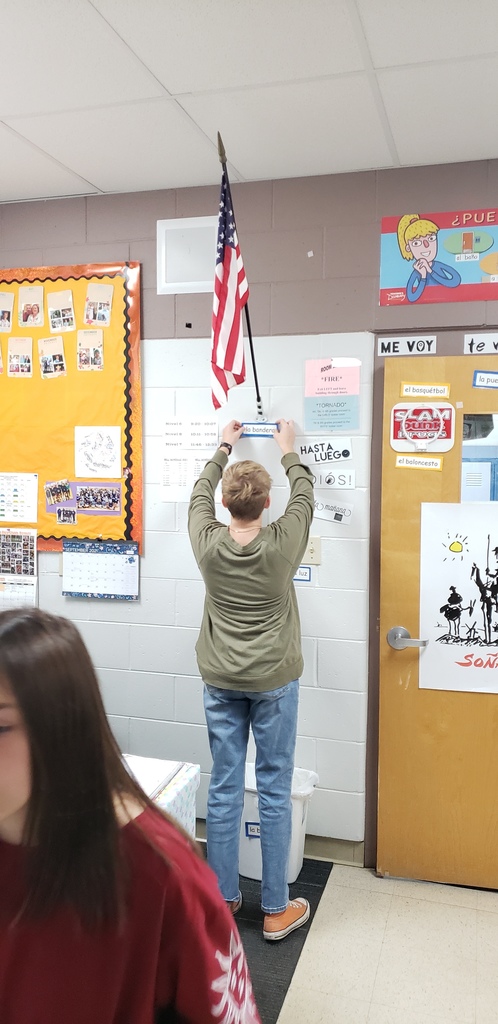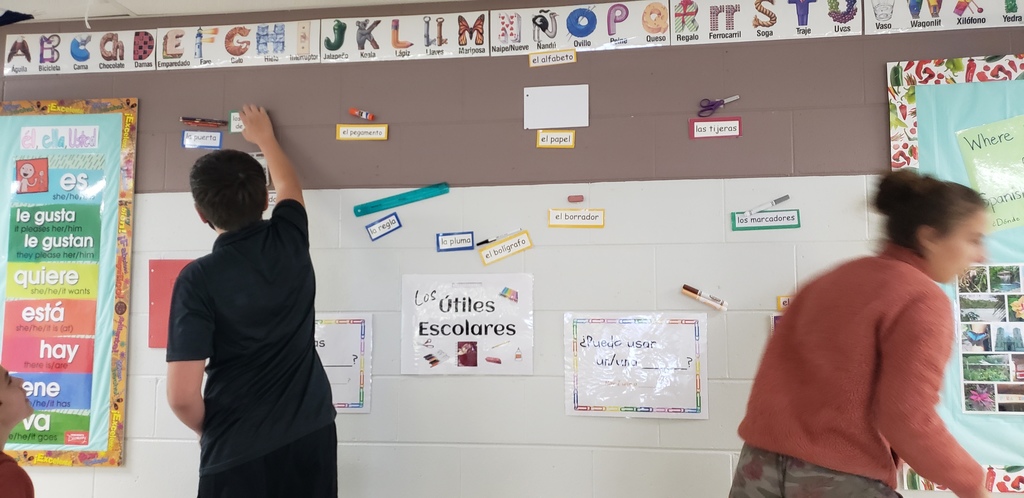 Today the 3rd graders learned all about Patriots Day and several students wore red, white and blue.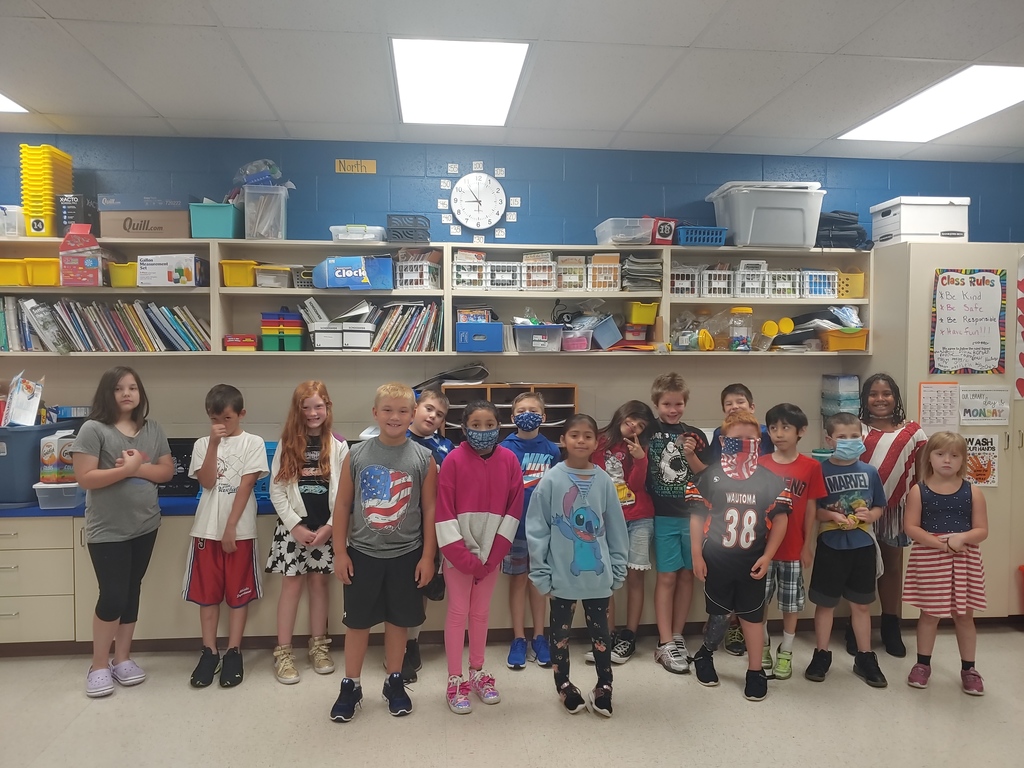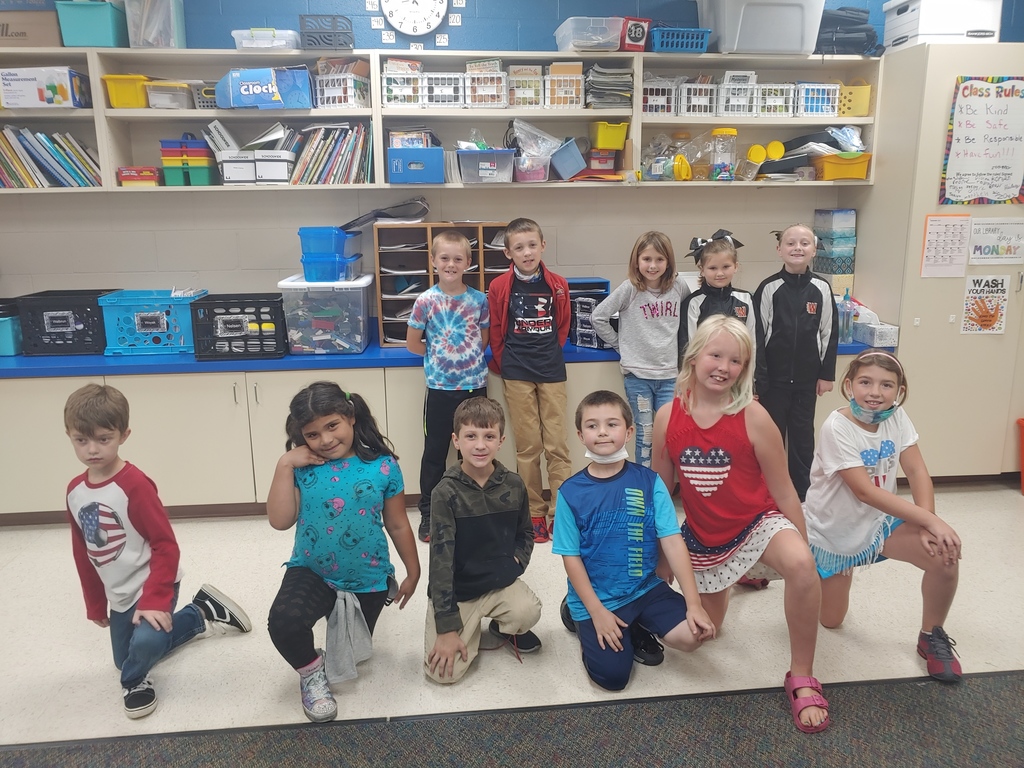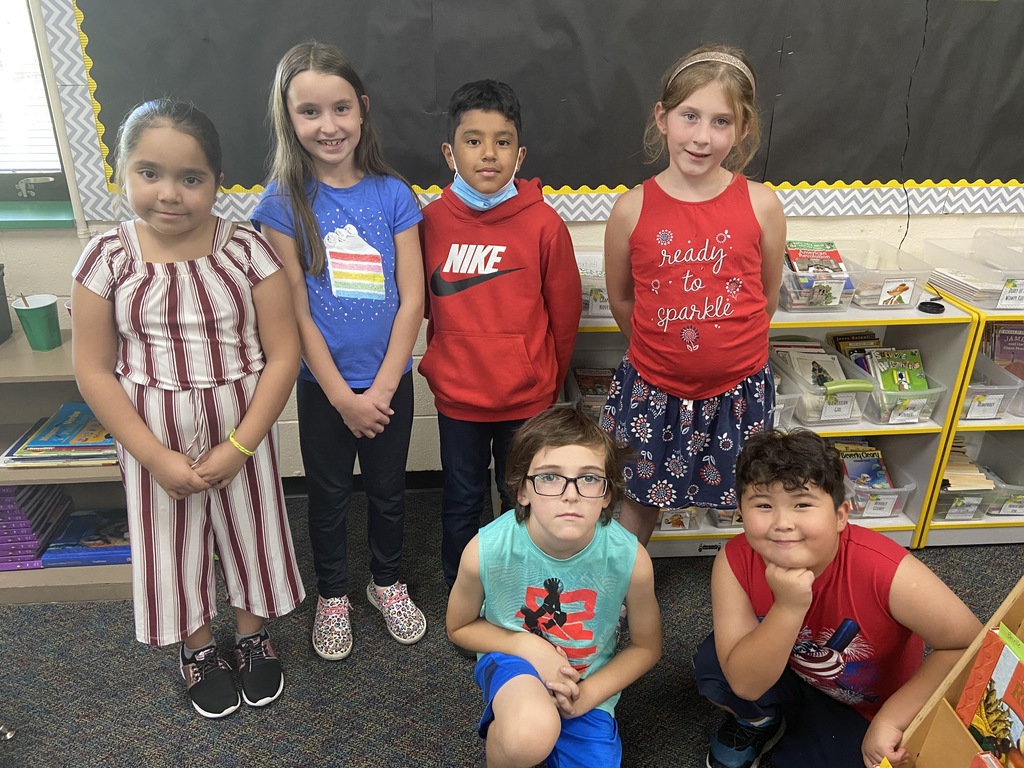 Wautoma Homecoming will be held the week of September 20th and this year's theme is Hornets Got Game. This year's parade will begin at 2:00PM on Friday, September 24th and will feature many WASD clubs, organizations, and the 2021 Homecoming Court. The parade route will begin at the intersection of Division and S. Water Street and then proceed along S Water Street, W. River Street, 16th Drive, ending at Parkside School.

Parkside 5th grade students have been enjoying their time back at school for week 2!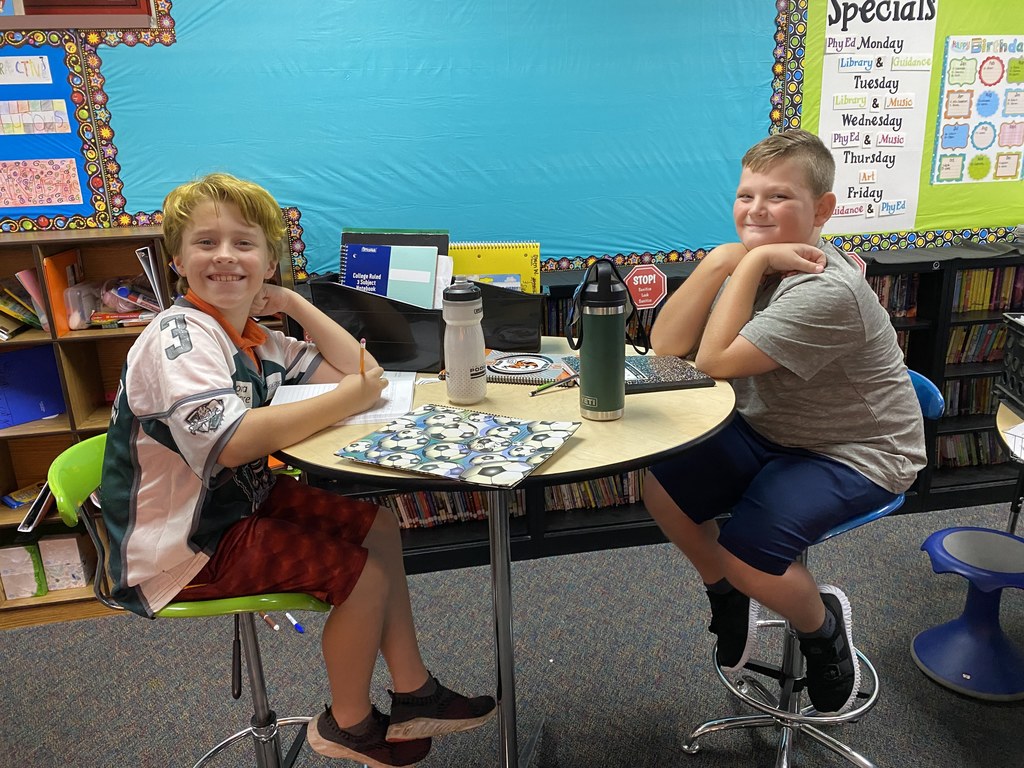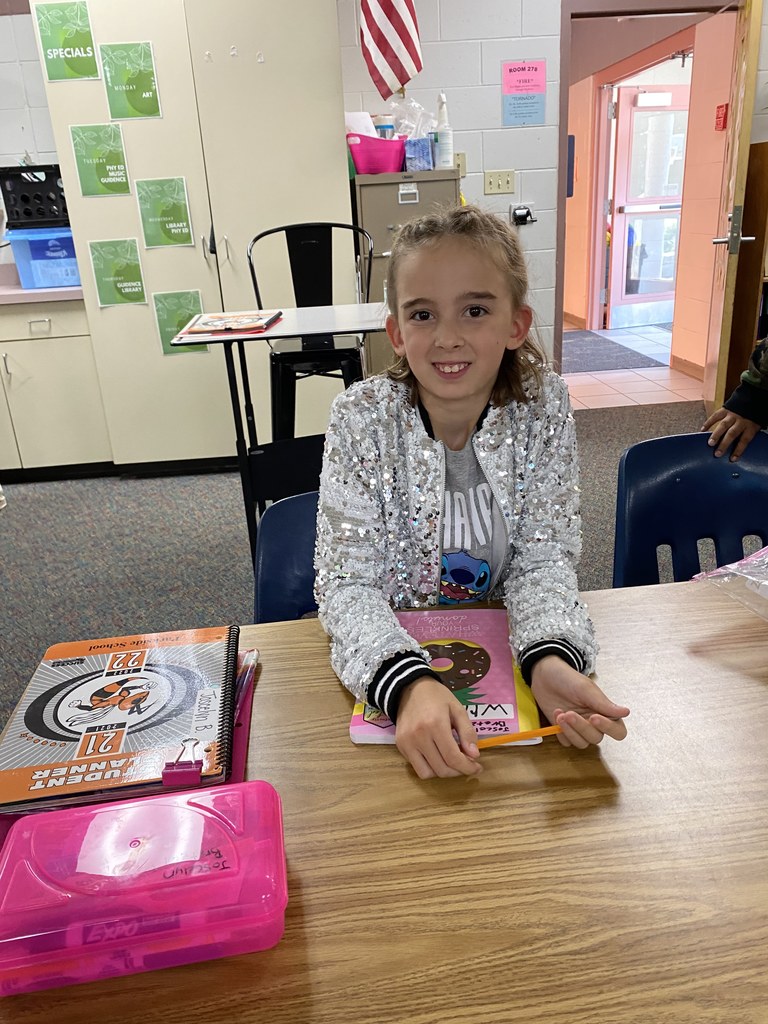 Parkside 6th grade enjoying their second week of middle school!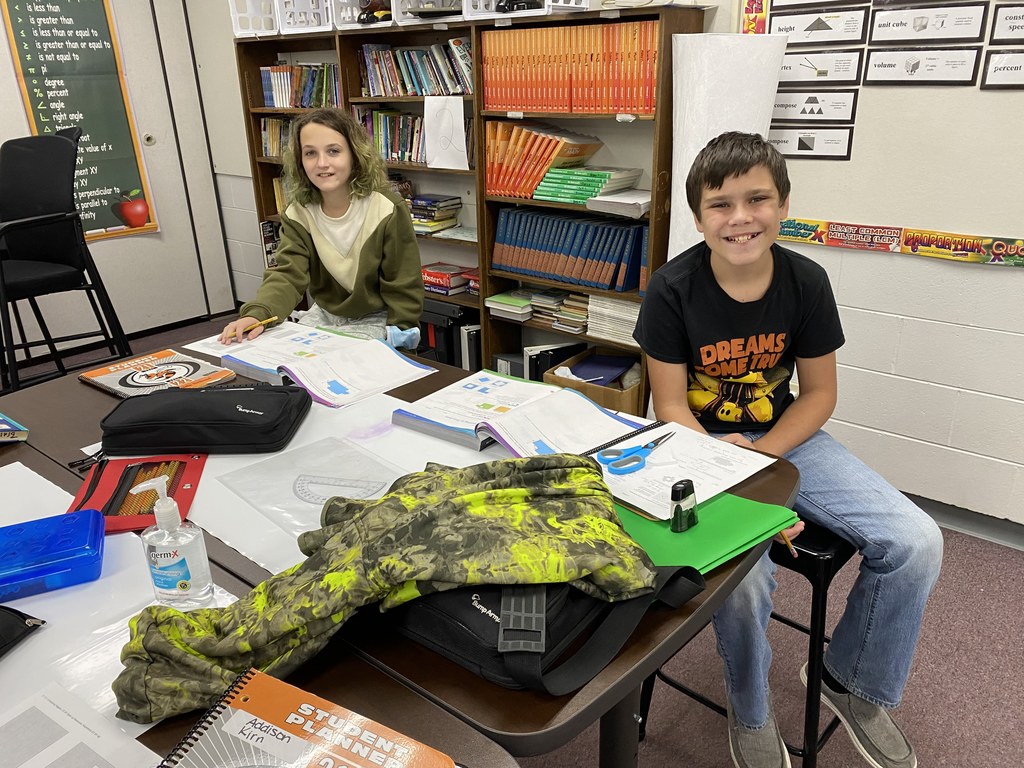 4th Graders in Mr. Krueger's science class learned about conducting energy today. Their challenge was to figure out how to get the electrical energy from a D-Battery to a lightbulb.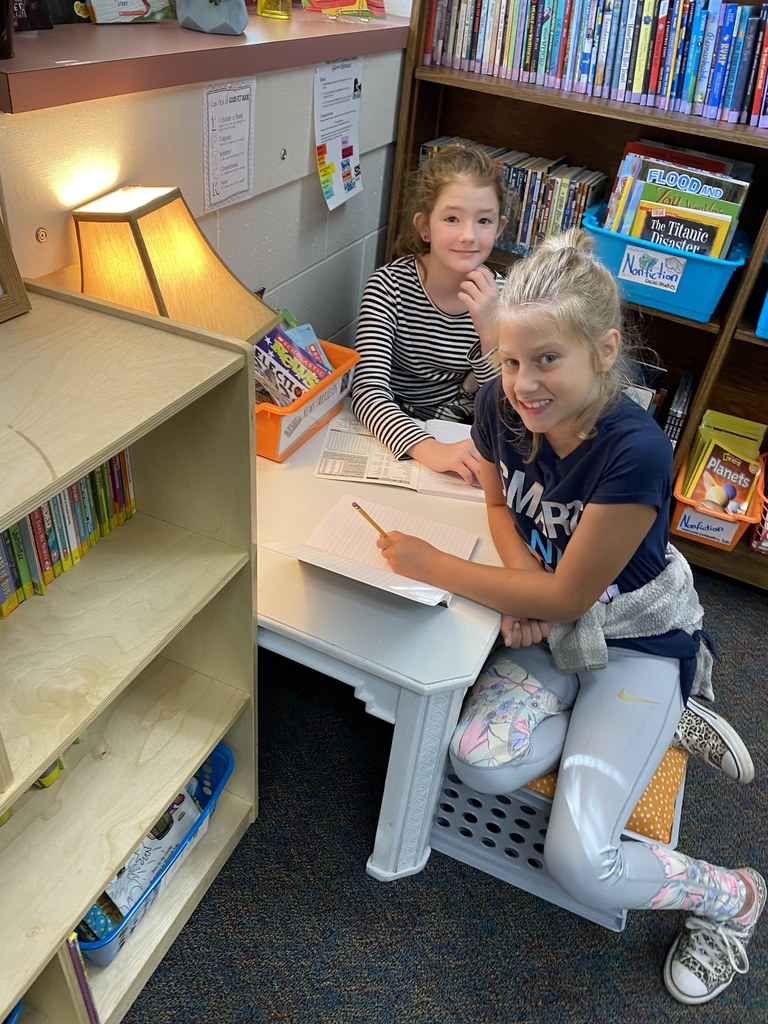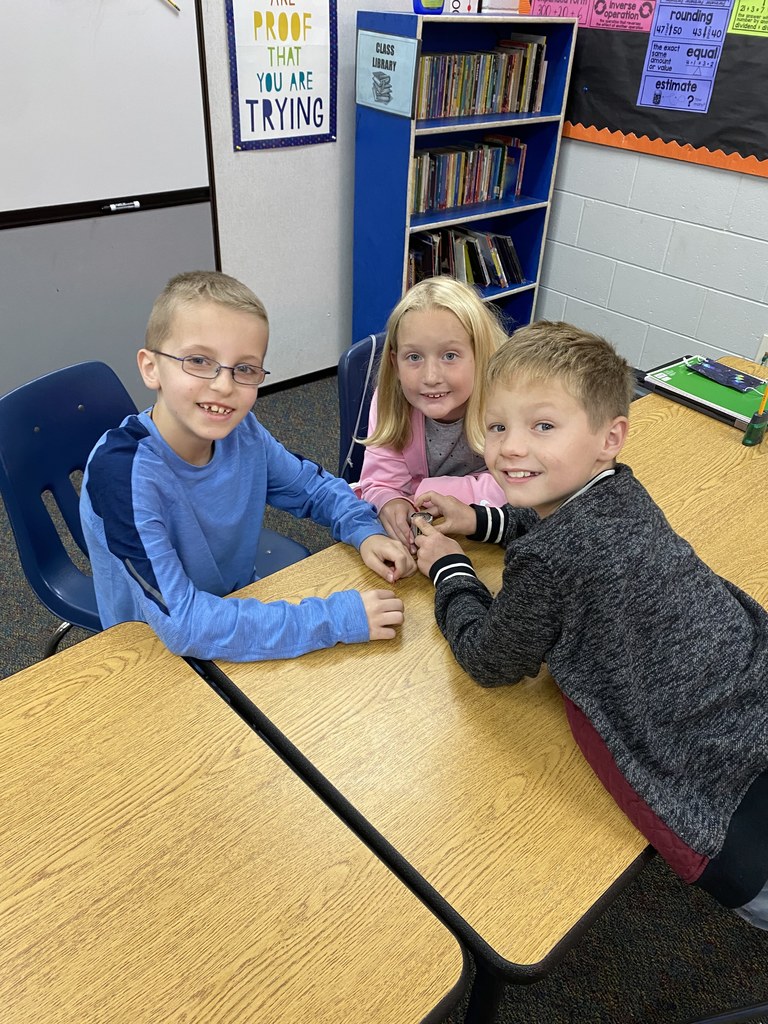 First graders at Redgranite Elementary practiced number writing and cooperation by playing Race To Trace with a partner.

Don't miss out on purchasing your 2022 Hornet Yearbook at a discounted price until October 15th. Visit yearbookforever.com to order online.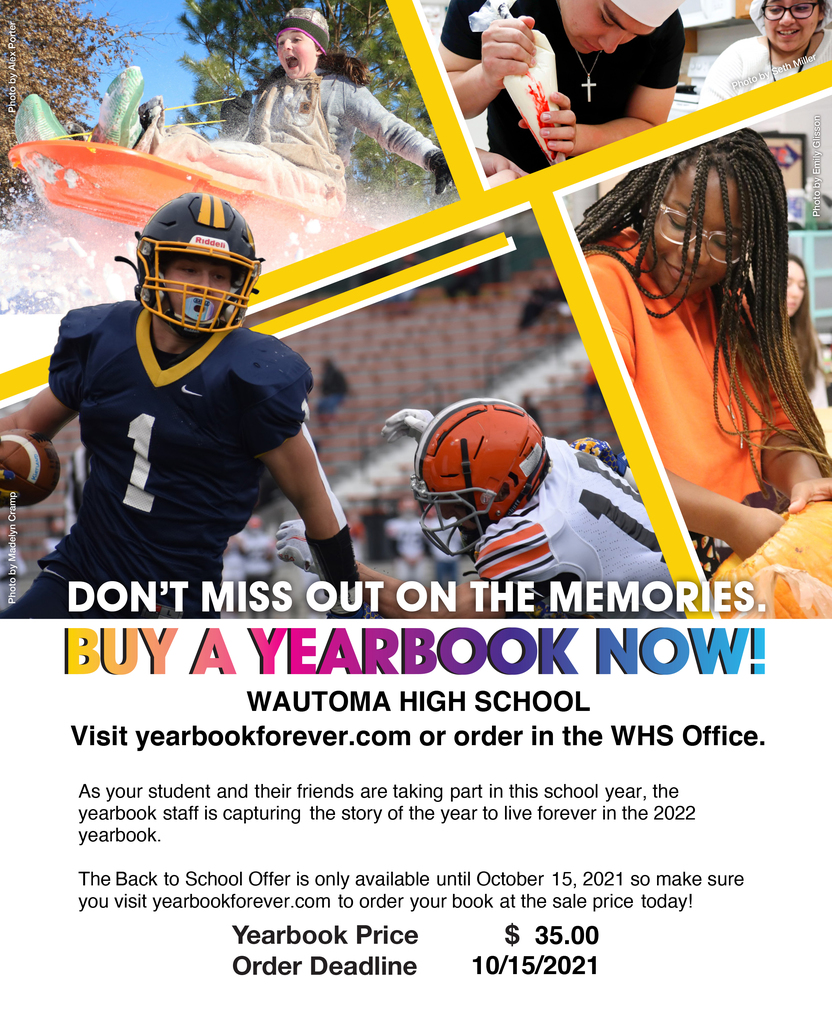 The Wautoma High School Junior and Senior Link Crew welcomed the Class of 2025 today! The students planned a myriad of events to help the freshmen feel welcome to their new school.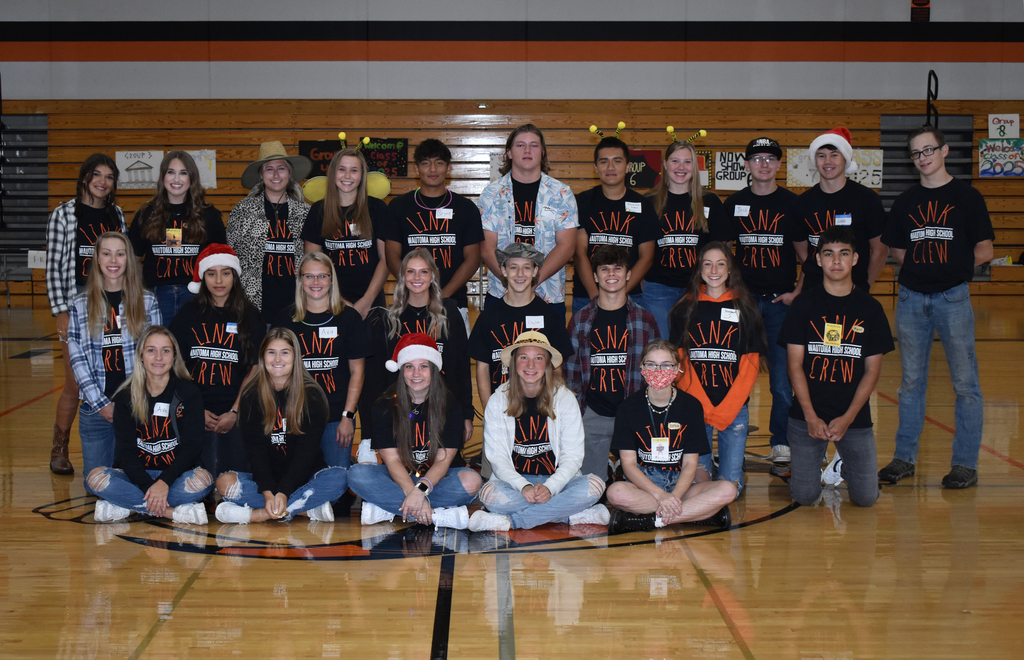 Please remember all menus are subject to change as we deal with shortages and substitutions.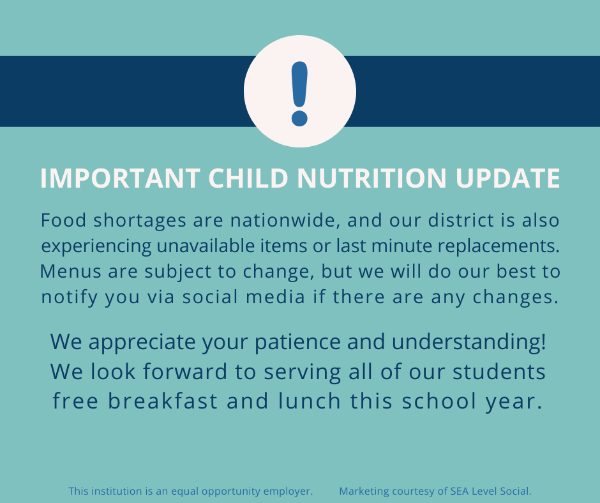 KITCHEN HELPER WASD Nutrition Department is looking for a Kitchen Helper at Parkside to join our wonderful WASD nutrition team! The hours are M-F from 11:00-1:30 daily. Basic job duties include: Operate dishwasher, clean and sanitize trays, silverware, pots and pans and perform other kitchen duties as assigned. Must be able to work in a fast paced environment, have a high school diploma or equivalent and pass a background check. A full job description is available by request. Please contact Tami Stansbury Food Service Director 920.787.7112 ext. 1011 or
[email protected]
Go to
www.wautomsd.org
to download a paper application or please visit the District Office for a paper application anytime from M-F from 8-4. This is an equal employment opportunity.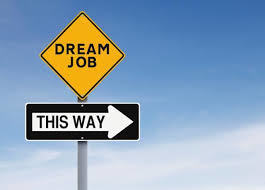 We are excited to introduce the Hornet Market to our school this year! The Hornet Market will be located at Parkside School next to the library. The Hornet Market will be available to all students and families of WASD to shop at, at NO COST. No income guidelines. The only restriction is that you must be a registered family of WASD. The Hornet Market will be open every Thursday from 3:00 pm - 4:00 pm and available by appointment. From 3:00 pm - 3:45 pm WASD students will be able to shop on their own and from 3:45 pm - 4:00 pm or by appointment, WASD parents and guardians will be able to shop. The Hornet Market will also take referrals for a student or a WASD family. In this case, we will pack a bag of items and get it to the school the referred student is at. The Hornet Market will have items that may include: Perishable food items Non-perishable food items Hygiene products such as pads, tampons, soap, toothpaste, mouthwash and more Baby items such as diapers, wipes, formula, baby wash and more Household items such as trash bags, dish soap, laundry soap and more Children's underwear and socks School supplies The Hornet Market is made possible by Wautoma Area School District, Waushara County Food Pantry, Feeding America Eastern Wisconsin, Waushara County Dept. of Human Services and Waushara Prevention Council. If you have any questions or like to make a donation, please contact Tami Stansbury, Food Service Director at 920-787-4577 ext. 1011.
[email protected]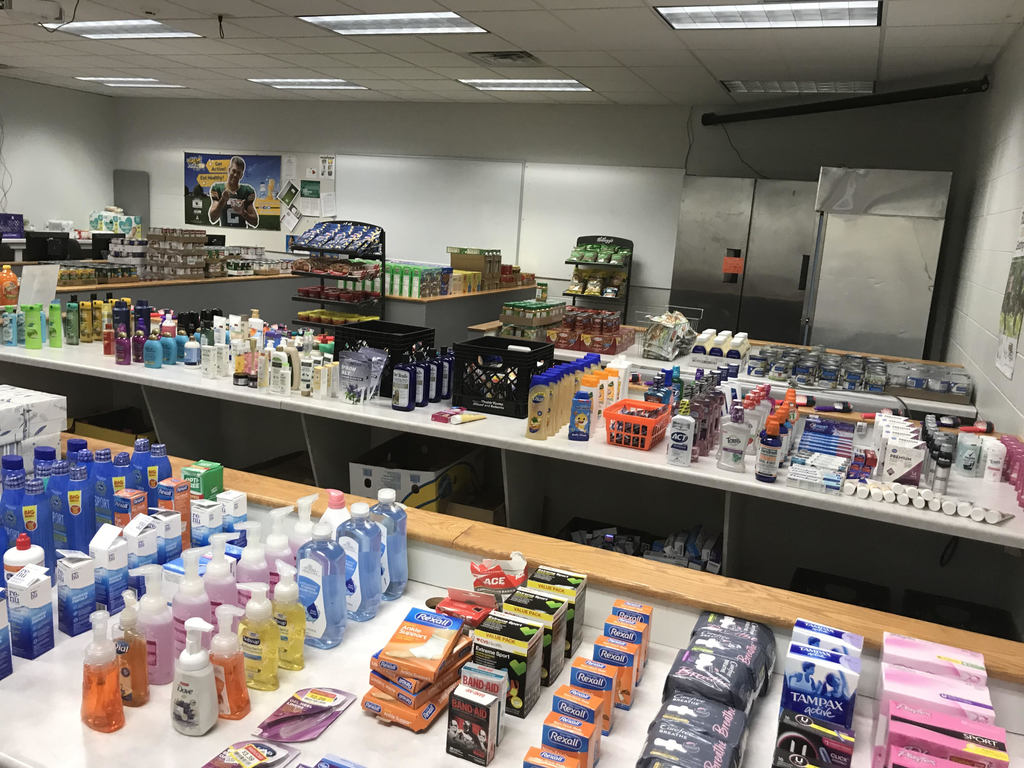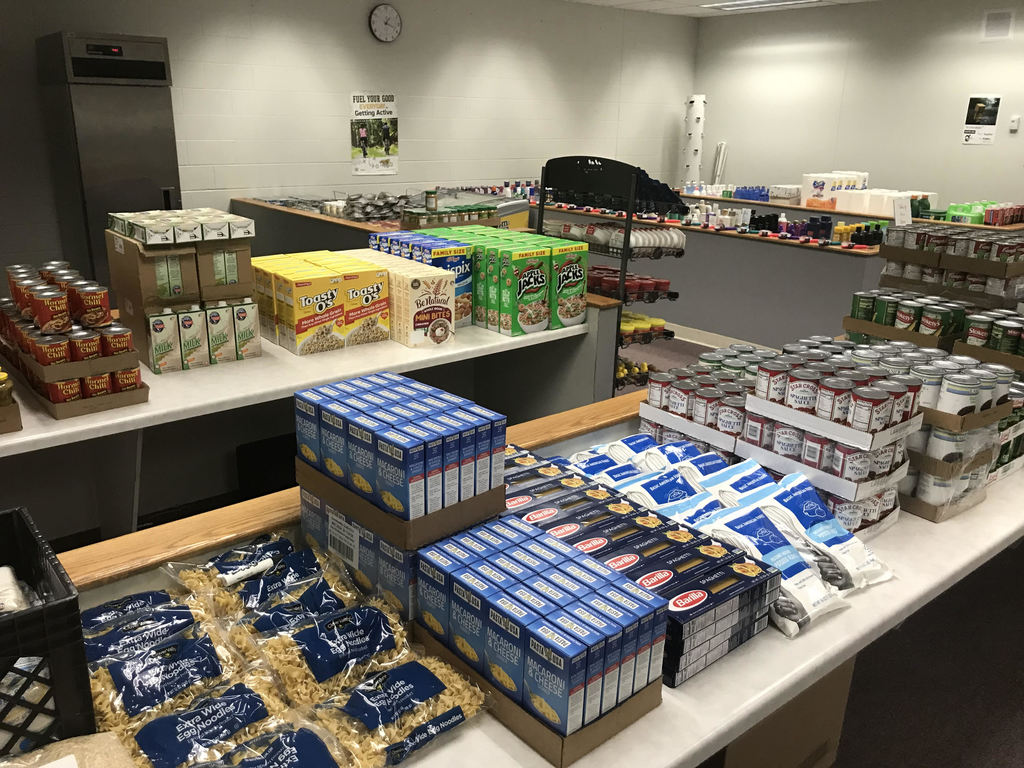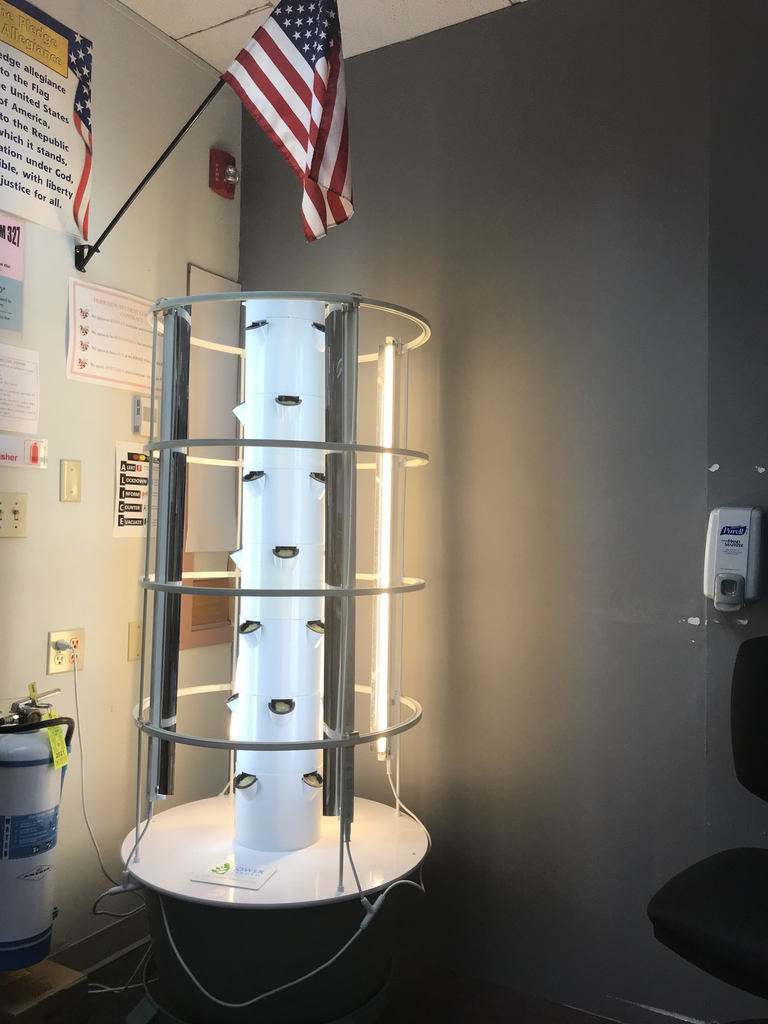 Don't miss out on purchasing your 2022 Hornet Yearbook at a discounted price until October 15th. Visit yearbookforever.com to order online.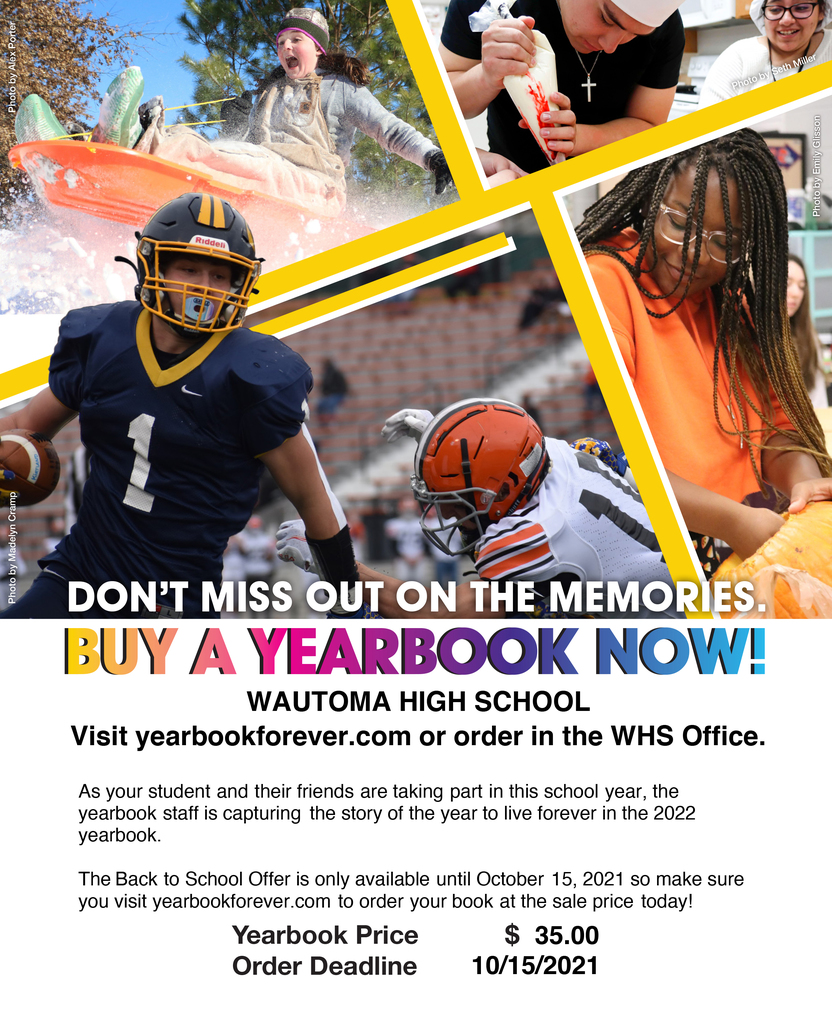 On Tuesday, August 24th, Wautoma High School Spanish Teacher Belinda Peterman was invited to speak to all of the University of Wisconsin Stevens Point student teachers about migrant education and pathways to diversity in the classroom. The opportunity to speak to the college students was an honor as Belinda earned her bachelor's and master's degrees from UWSP. Belinda has been teaching at the Wautoma Area School District for 23 years, and was named the National Migrant Teacher of the Year in 2010.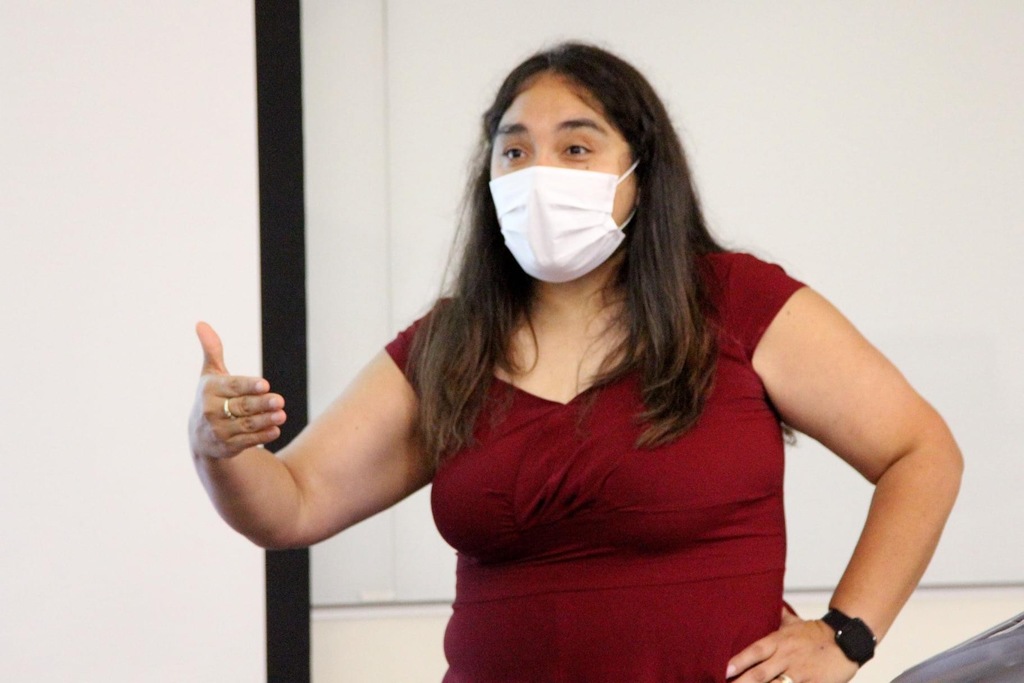 Attention all Wautoma and Wild Rose 9th-12th graders, Fall Cheer sign ups have been reopened. Please contact Coach Sharp with any questions or to sign up.
[email protected]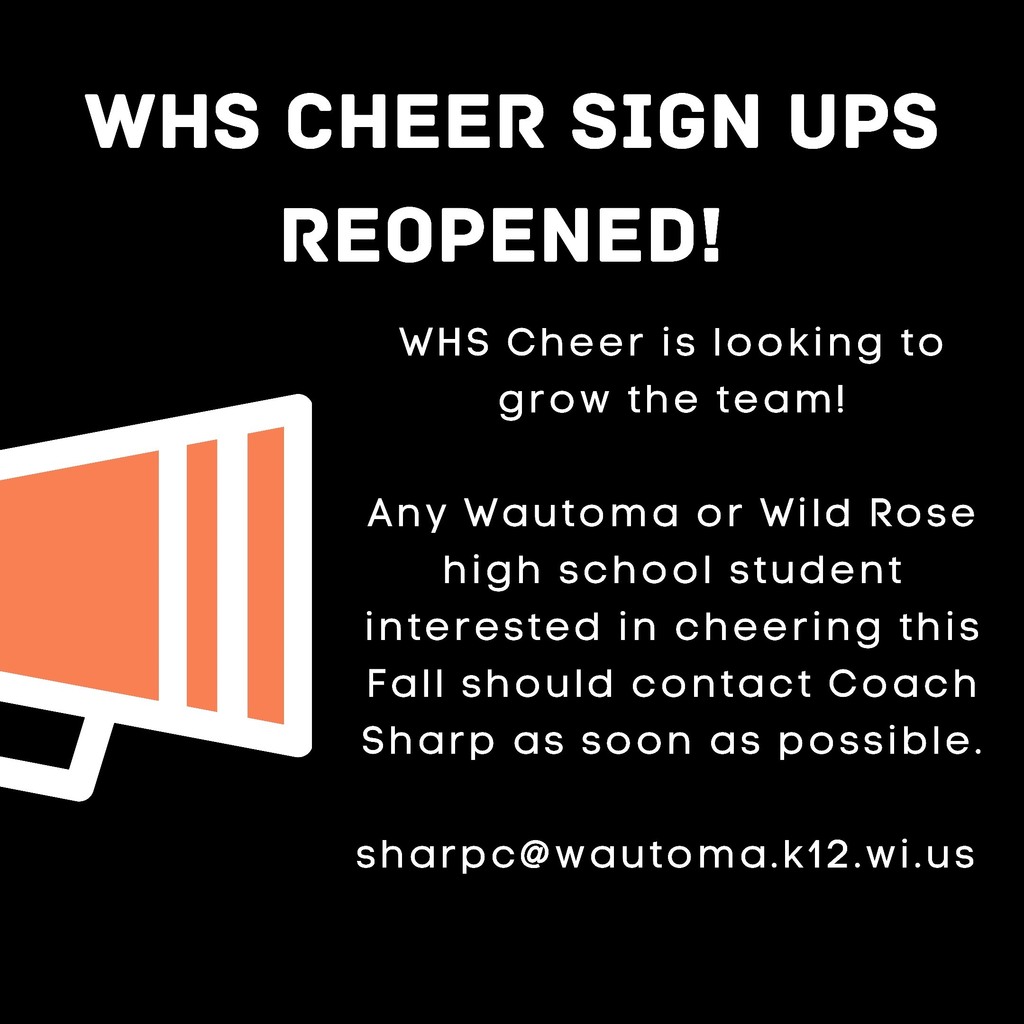 Information on P-EBT