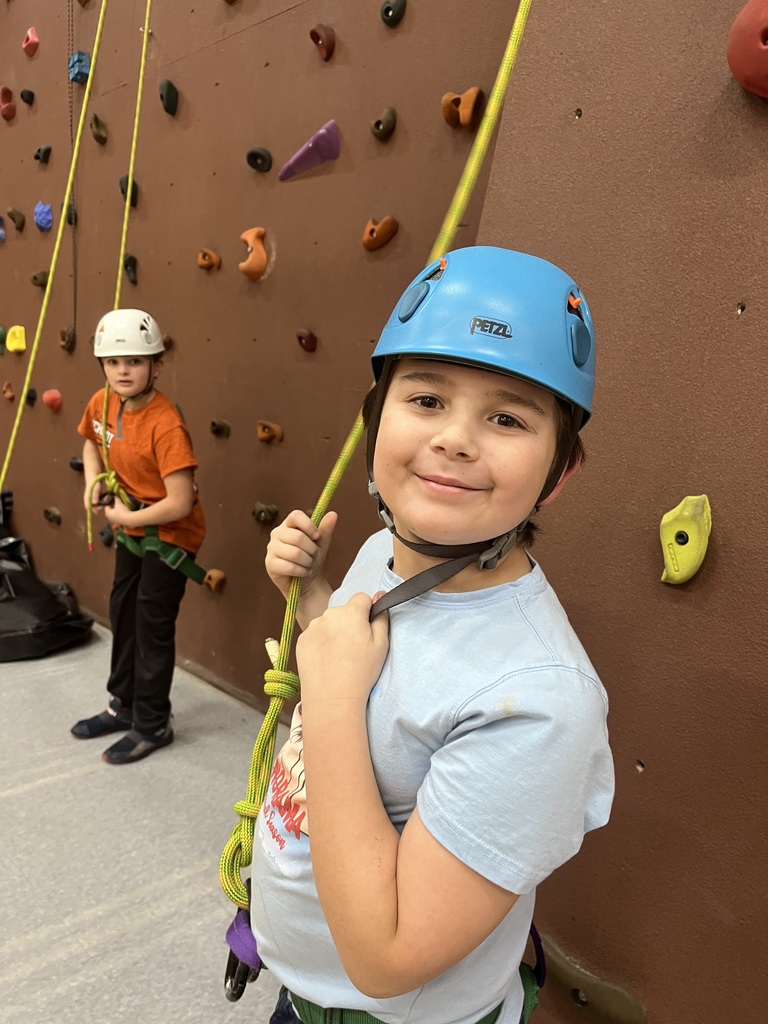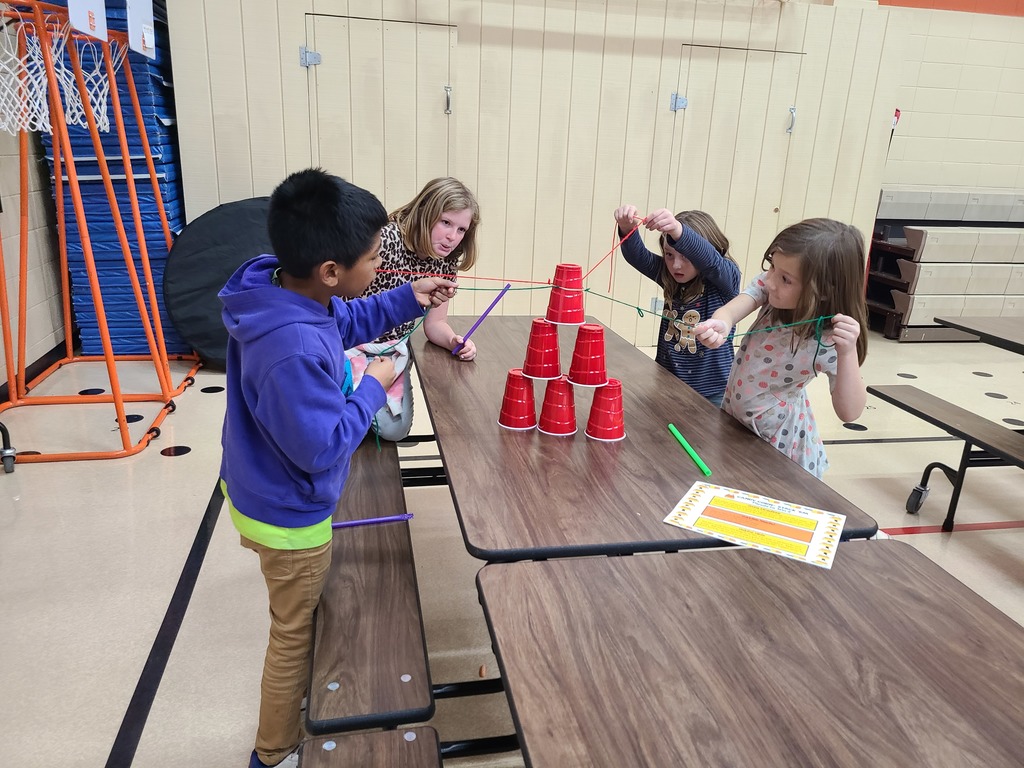 Good Luck, Trey, at State!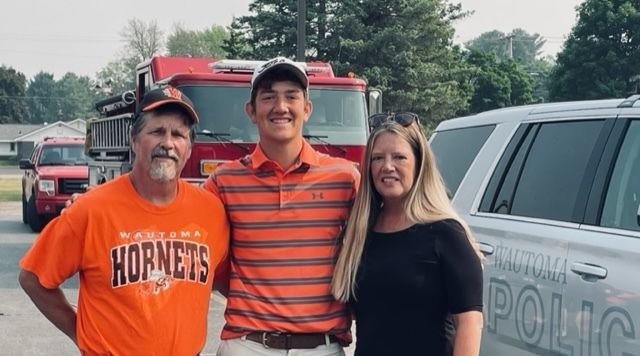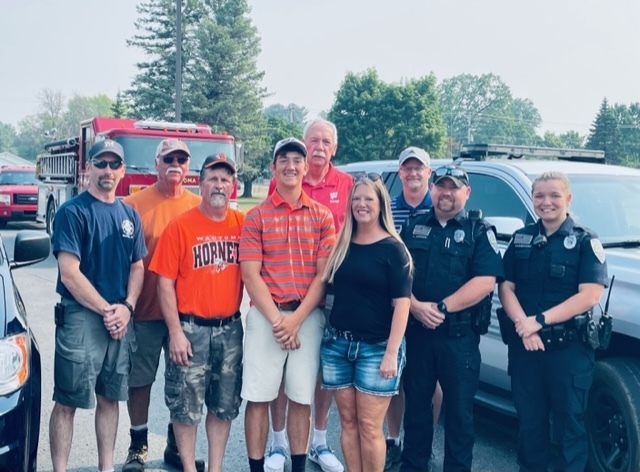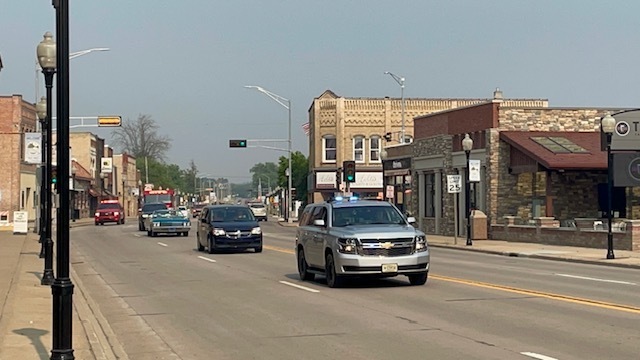 Congratulations, Parkside School May Character Award Winners!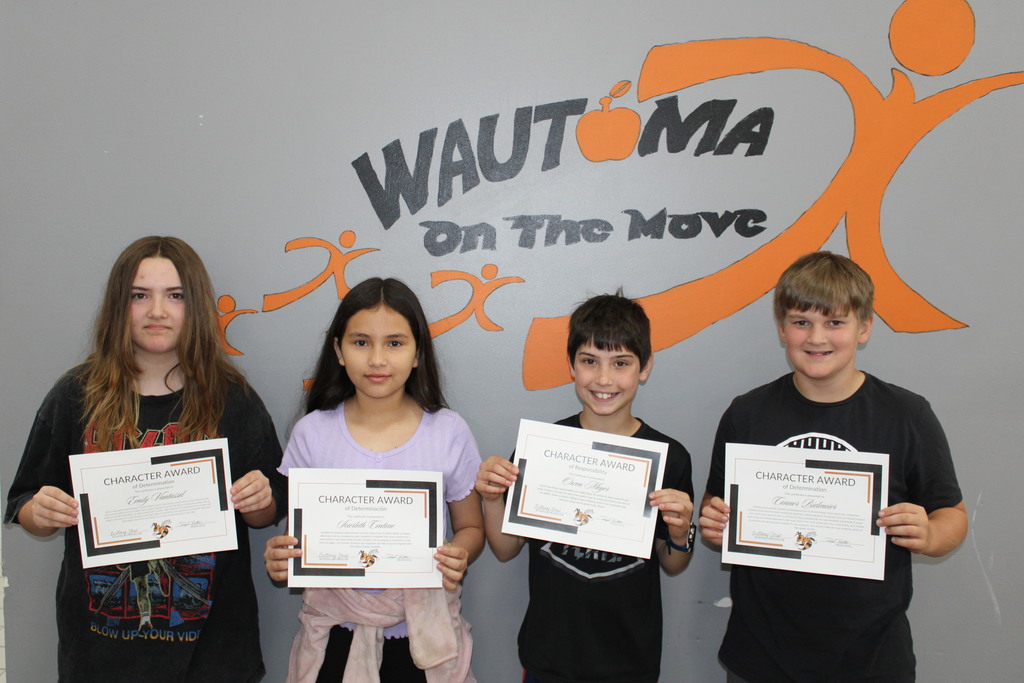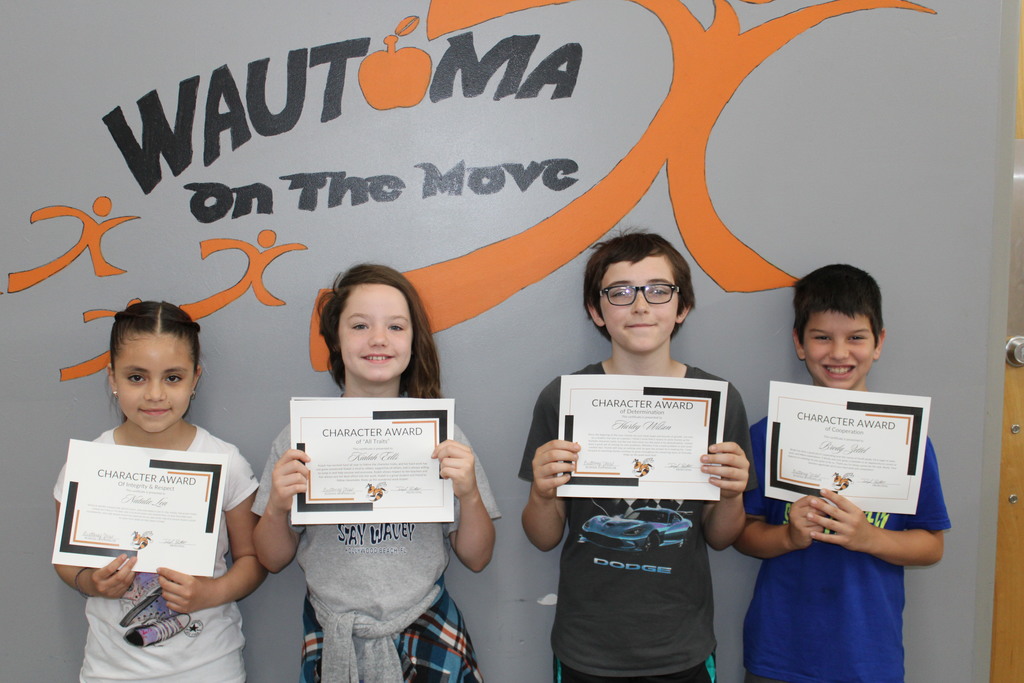 Congratulations, Bethany Boettcher, on winning the Bike Safety Coloring Contest at Riverview.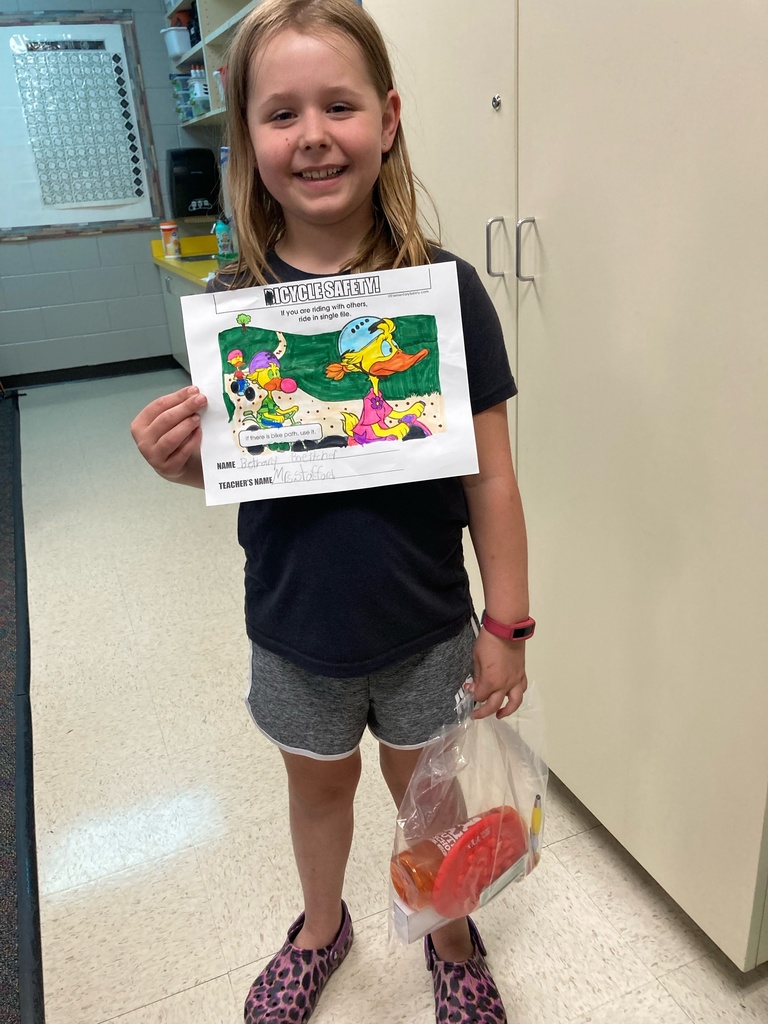 Congratulations, Morgan!

Congratulations!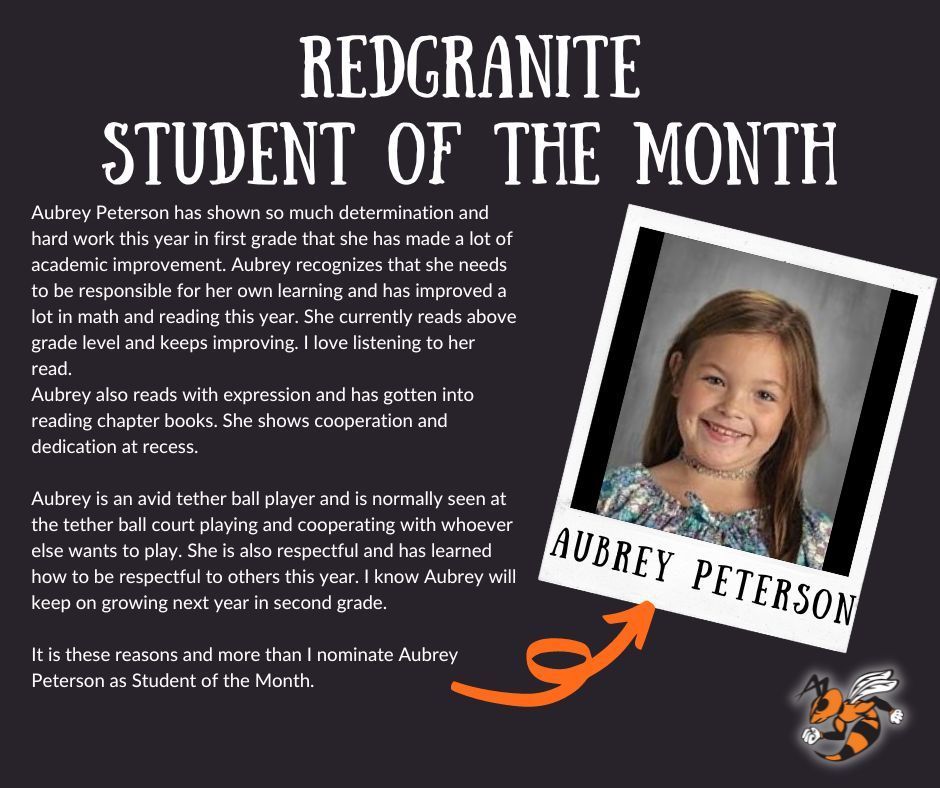 Today, Miss Jenks and her students worked really hard on their puzzles during the last day of school! Way to go!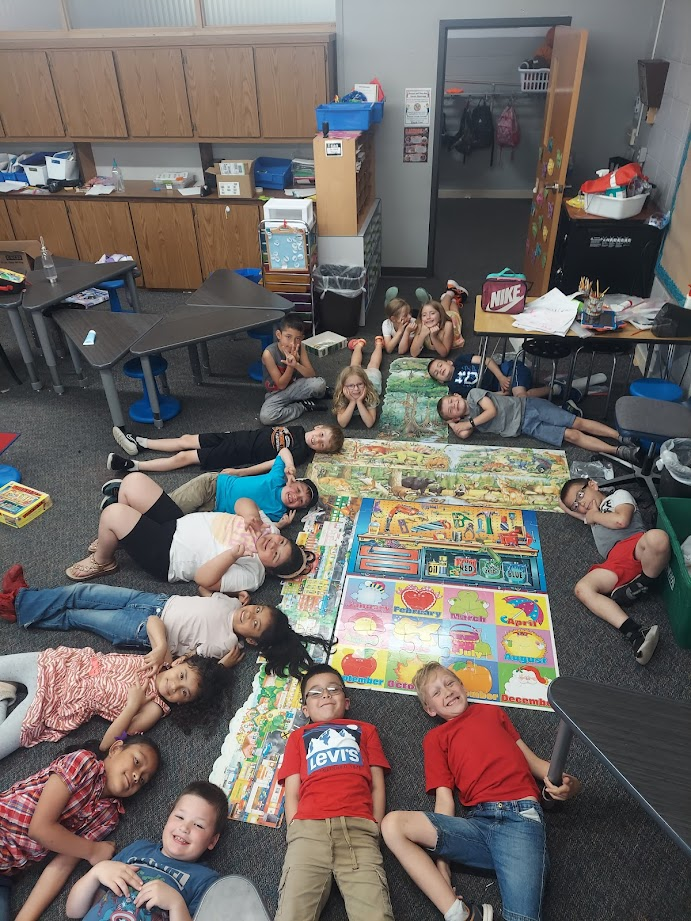 Thank You goes to Clayton Kittell's mom who made Mrs. Walbrun's Xlass these amazing shirts for their final day at Riverview Elementary. Earlier in the week they all got a chance to sign them.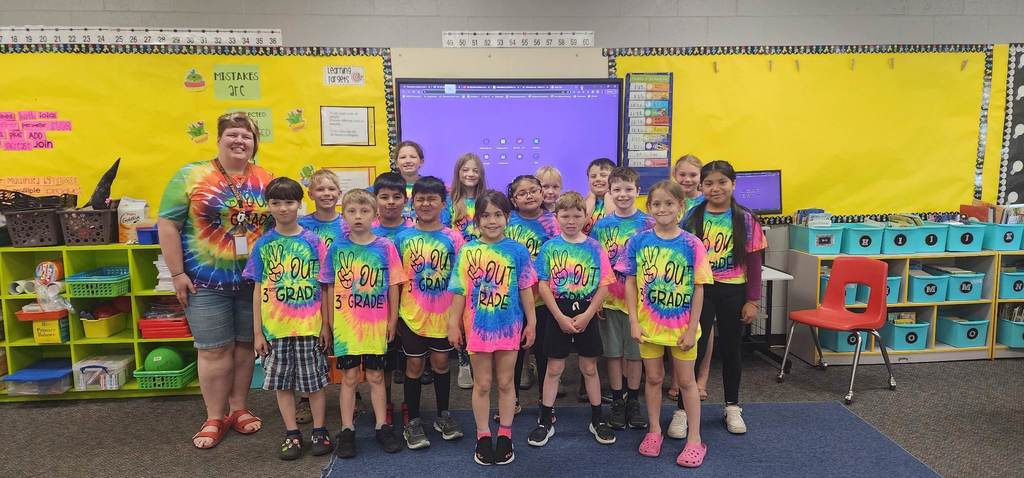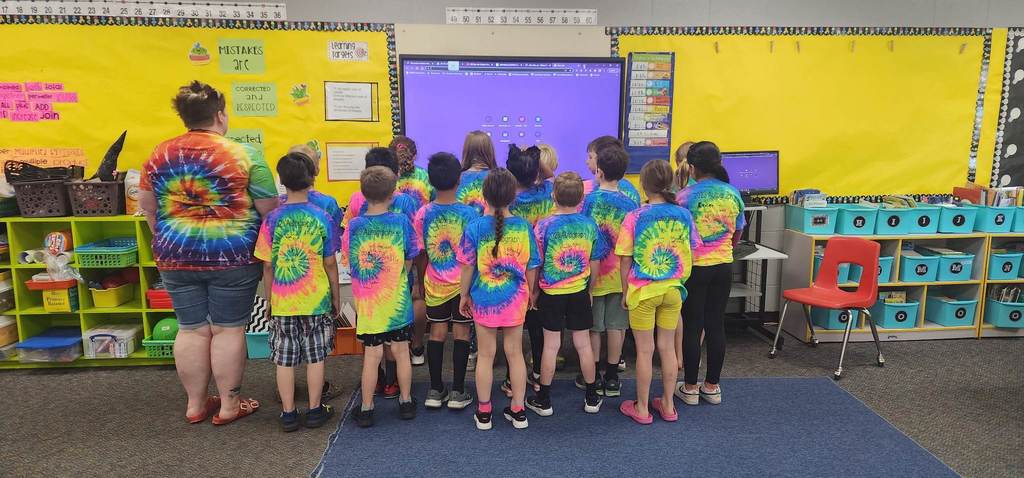 Redgranite Elementary would like to congratulate their previous students in the Class of 2023. Congrats on moving on up and out!!! Class of 2030, can't wait to see what you accomplish!!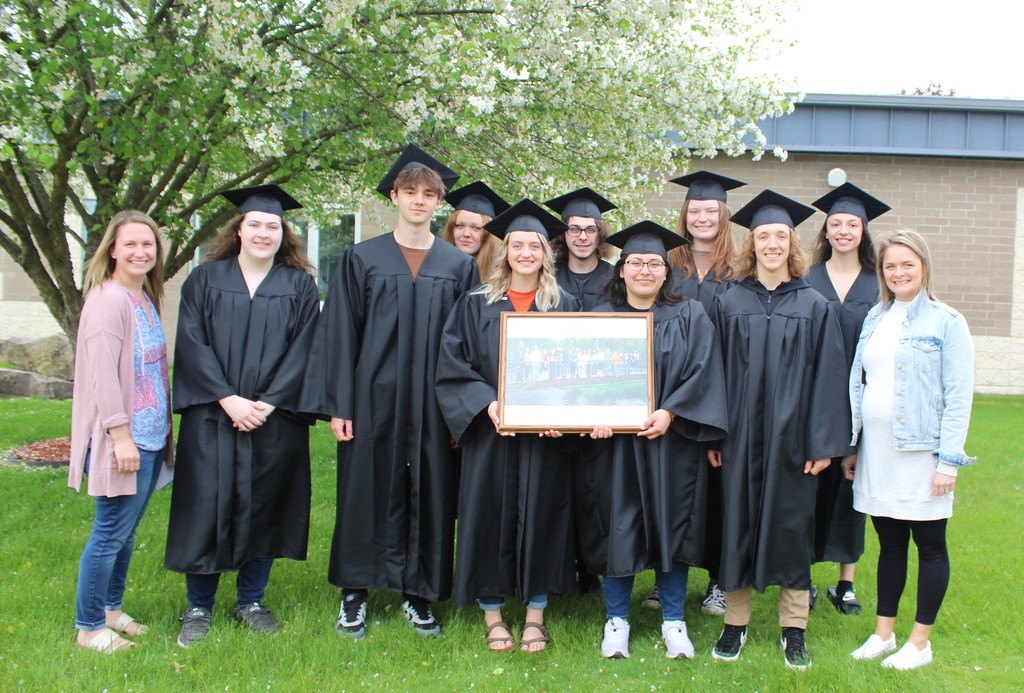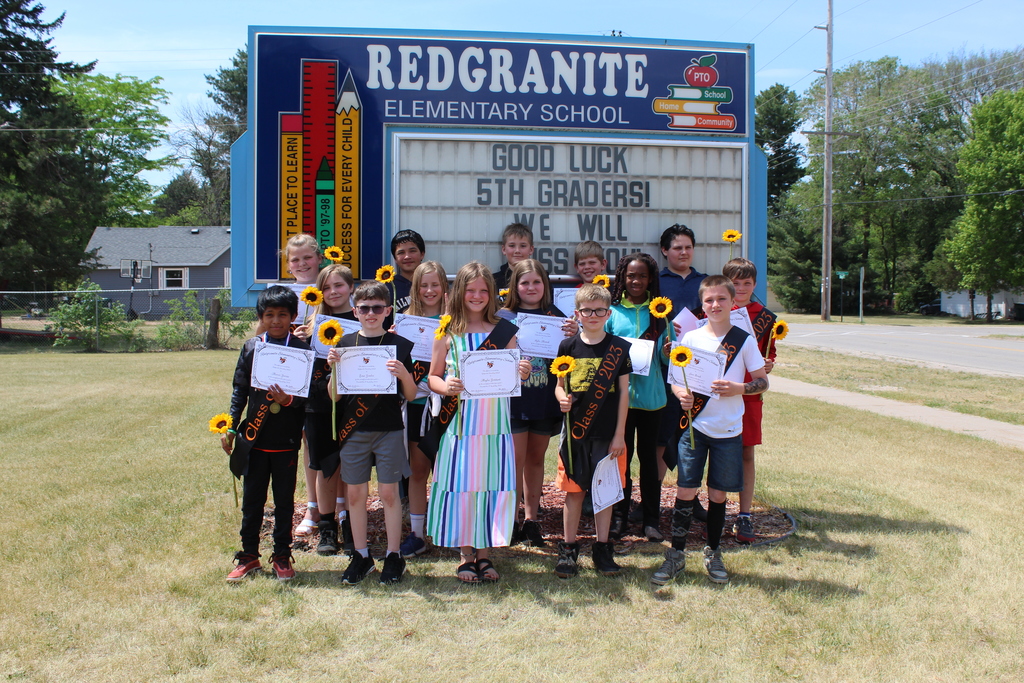 The members of the Wisconsin Athletic Directors Association are proud to present Dan Steffens with The Wisconsin Service Award. This award goes to a person or business who has had a positive impact on athletic programs through their commitment and service. Mr. Steffens has served the Wautoma School District for 24 years, he has given countless hours to help make the facilities in the district serviceable and impeccably clean. There is always something that needs to get done and Mr. Steffens is right there to help and finish the job. Wautoma student-athletes and coaching staff are lucky to have him and we are very appreciative of his work and service.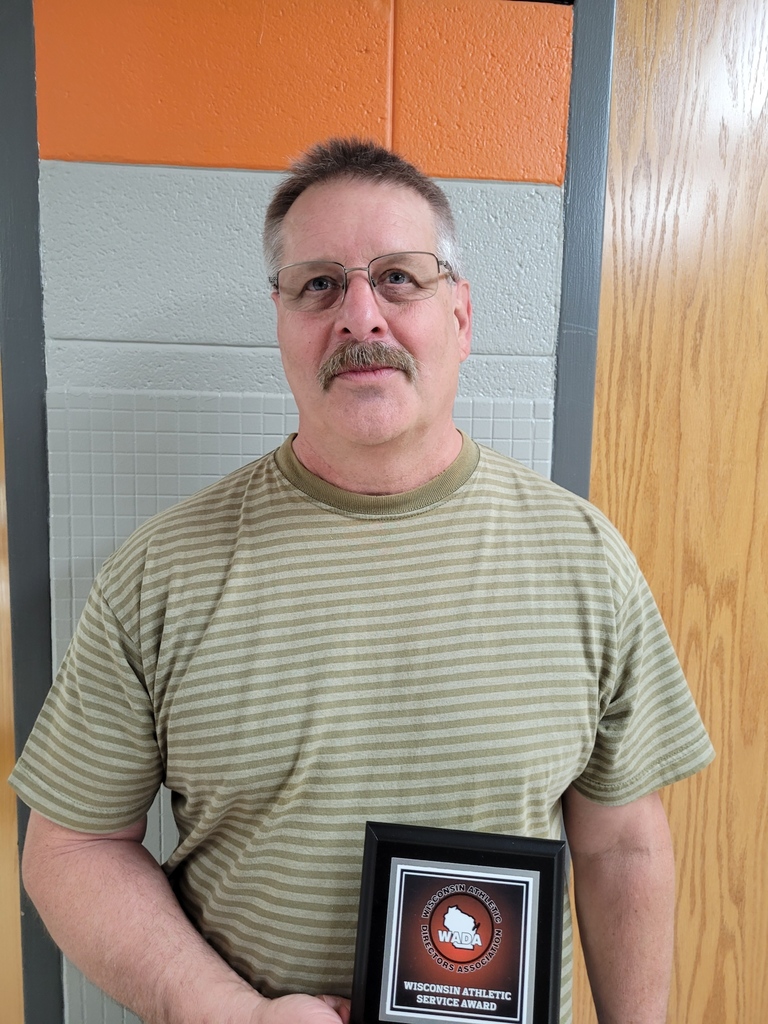 Parkside School 300 16th Ave Wautoma, WI June 5– June 30 (M-F) Breakfast 7:45-8:20 Lunch 11:30-12:40 Meals must be eaten in the cafeteria and be 18 years of age or younger. Comida Gratis durante el Verano! Escuela Parkside 300 16th Ave Wautoma, WI Junio 5 – Junio 30 (Lunes-Viernes) Almuerzo 7:45-8:20 Comida 11:30-12:40 Tendrá que comer dentro de la escuela en la cafetería. Los beneficios son para personas menores de 18 años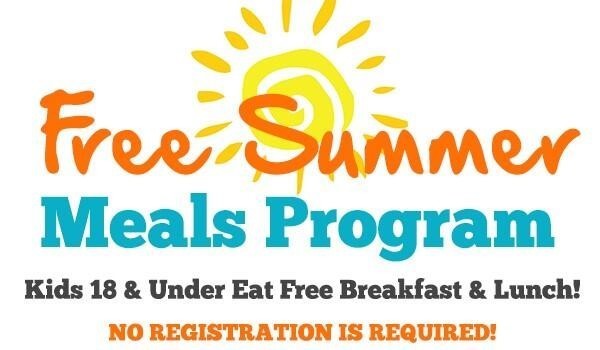 The Community Foundation of Central Wisconsin seeks to learn more about the recreational and community needs in Waushara County. Your thoughts can help us understand the opportunities for creating safer, healthier spaces for youth and families in the community. As a thank you, survey respondents can enter a $50 gift card drawing. The survey link is available until May 31:
https://bit.ly/3nXfZ6V
Thank you for taking the time to share your ideas! Any questions regarding the survey can be directed to
[email protected]
.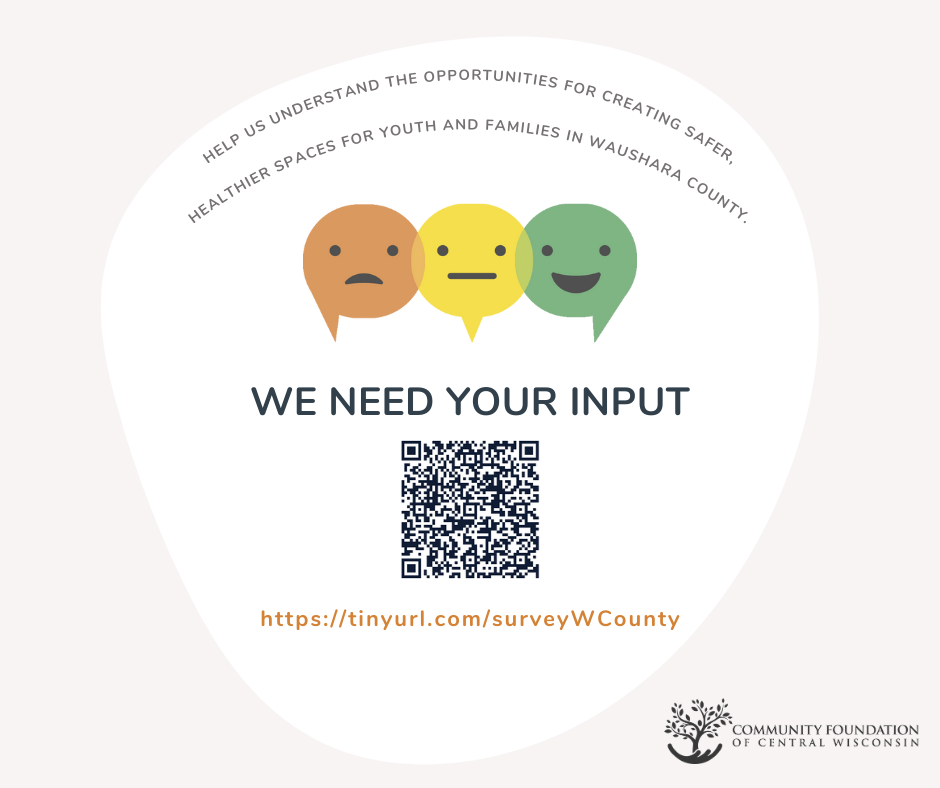 On Monday, the Redgranite Elementary Students were excited to have a visit from Deputy Wenzel and Thor. The students asked Deputy Wenzel questions about his career and also about Thor's responsibilities. Thank you Deputy Wenzel for taking time out of your busy day to visit with us!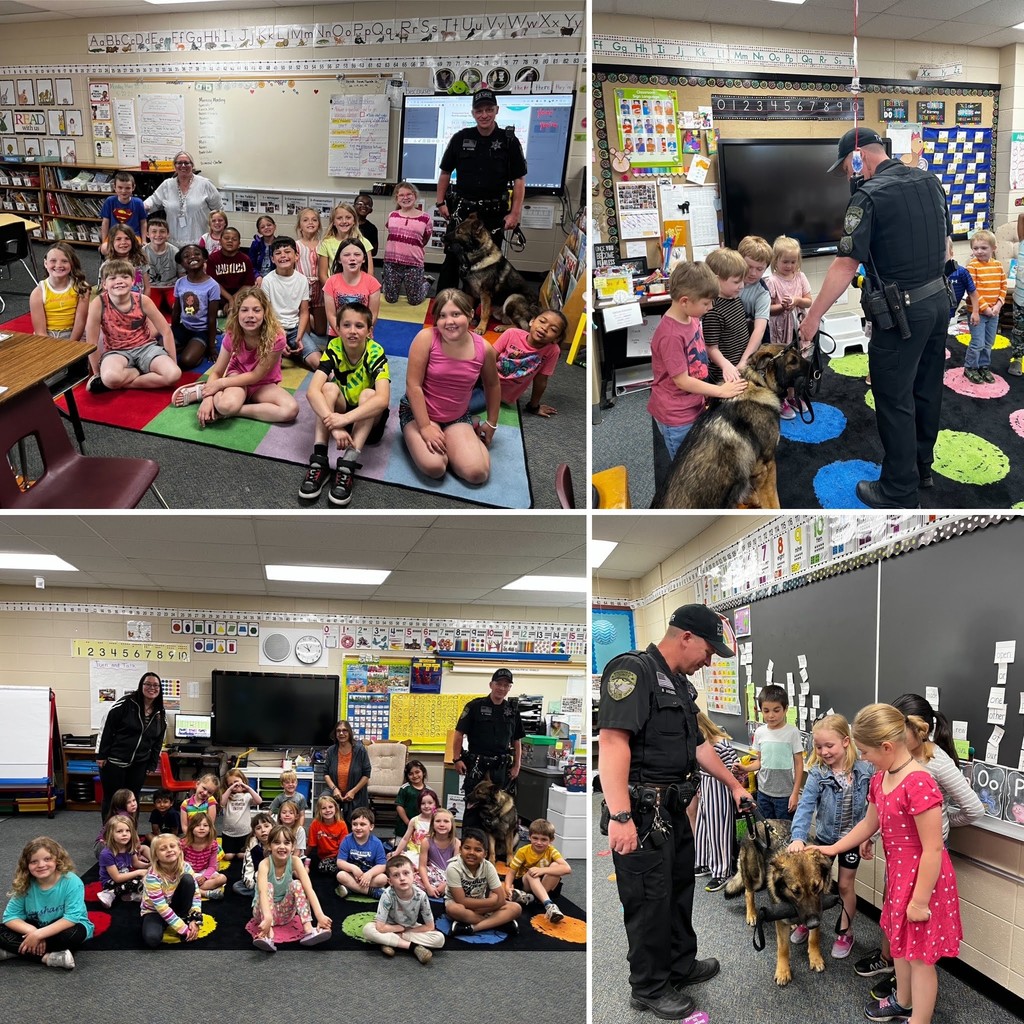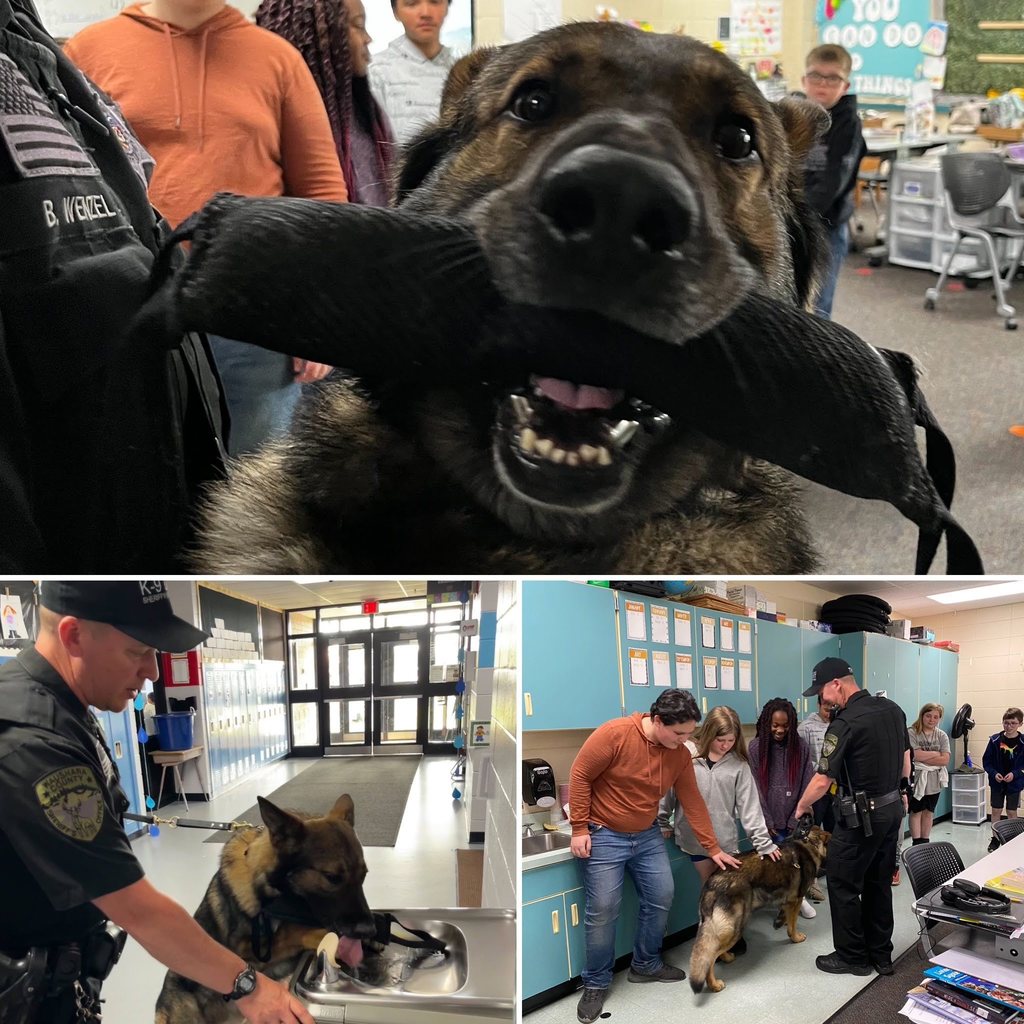 Congratulations to the Class of 2023 Top 10 Seniors! Pictured are: Kylie Kline, Greggory Hammel, Christian Weiss, Caprice Juday, Madylyn Woyak, Sydney Dunn, Emma Nguyen, Sabrina Adair, Veronica Hernandez, and Ava Butt.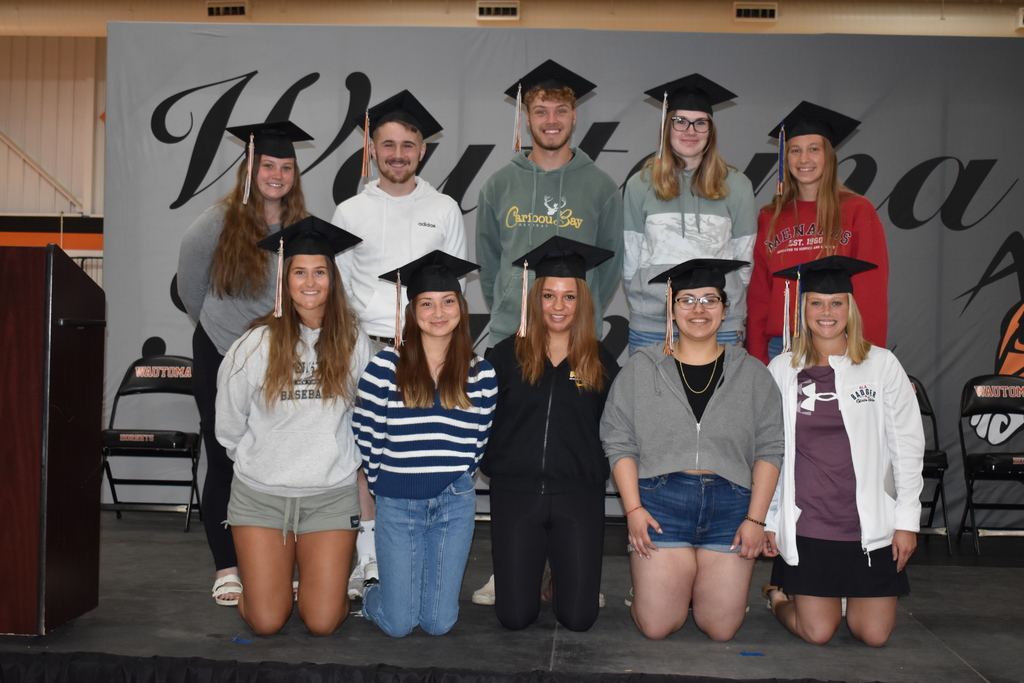 Redgranite 5th graders and Kindergartners buddied up for the final time this school year. They each got to create a coloring project that talked about what they enjoyed most about the last year that they had in school. The Kinders wished 5th grade 'Good Luck' on their next adventure in middle school at Parkside School.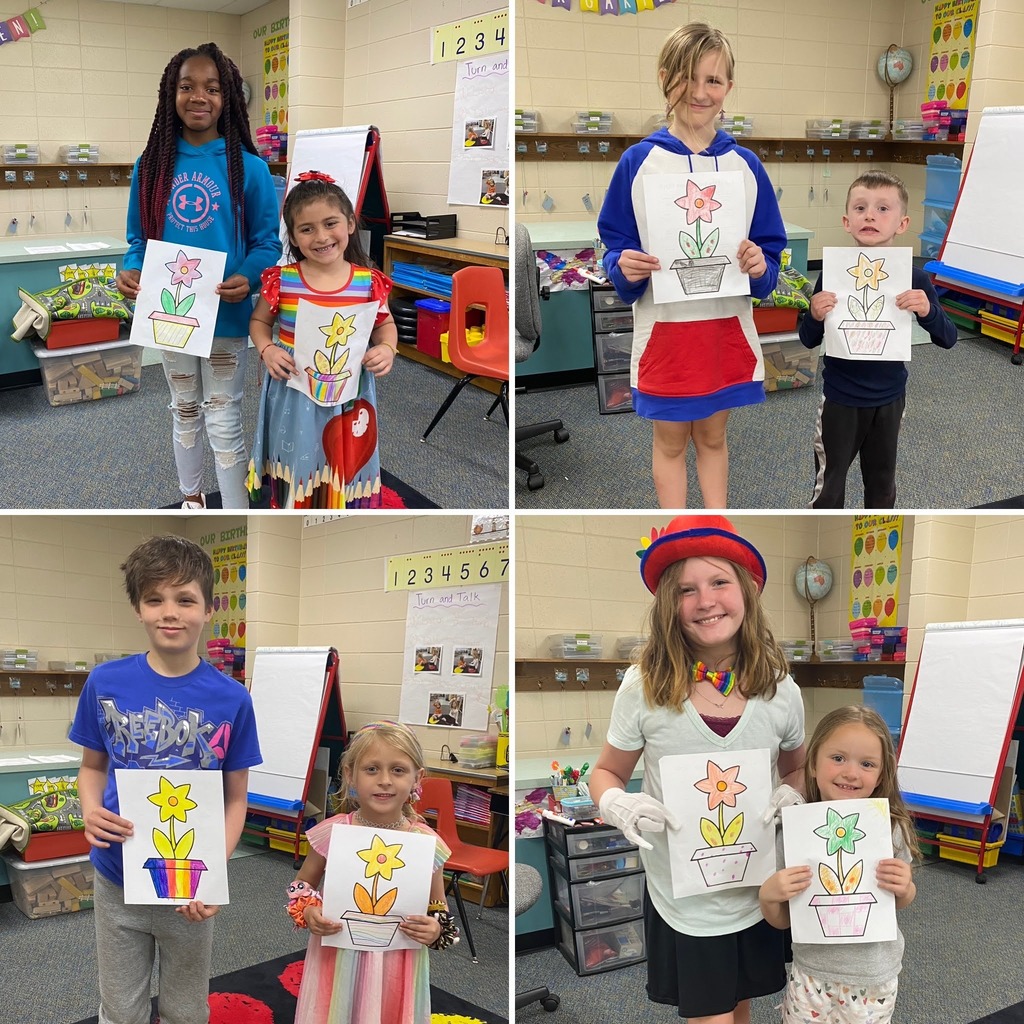 The Class of 2023 held Seniors at Sunset at 8PM on May 23rd. Those present ate pizza and watched the sun go down one final time as students of Wautoma High School. Congratulations to the class of 2023!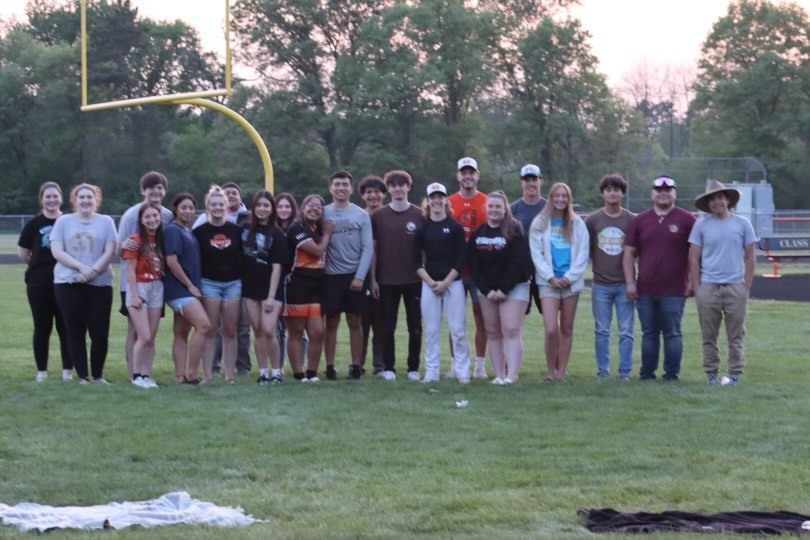 Last week Redgranite 5th grade made the trek down to Madison to do a partnership concert with the Madison Symphony Orchestra entitled, 'The Orchestra Sings'. Mrs. Kuehl, the Music teacher, has been working on recorders with the 5th grade. Throughout their lessons they have learned how to recognize notes, read music, and play the recorders. During the concert 5th graders played their recorders, learned about different musical terms, sang with the orchestra, and even danced. After the concert the kids got to have a little fun enjoying lunch and exploring at the Henry Villas Zoo.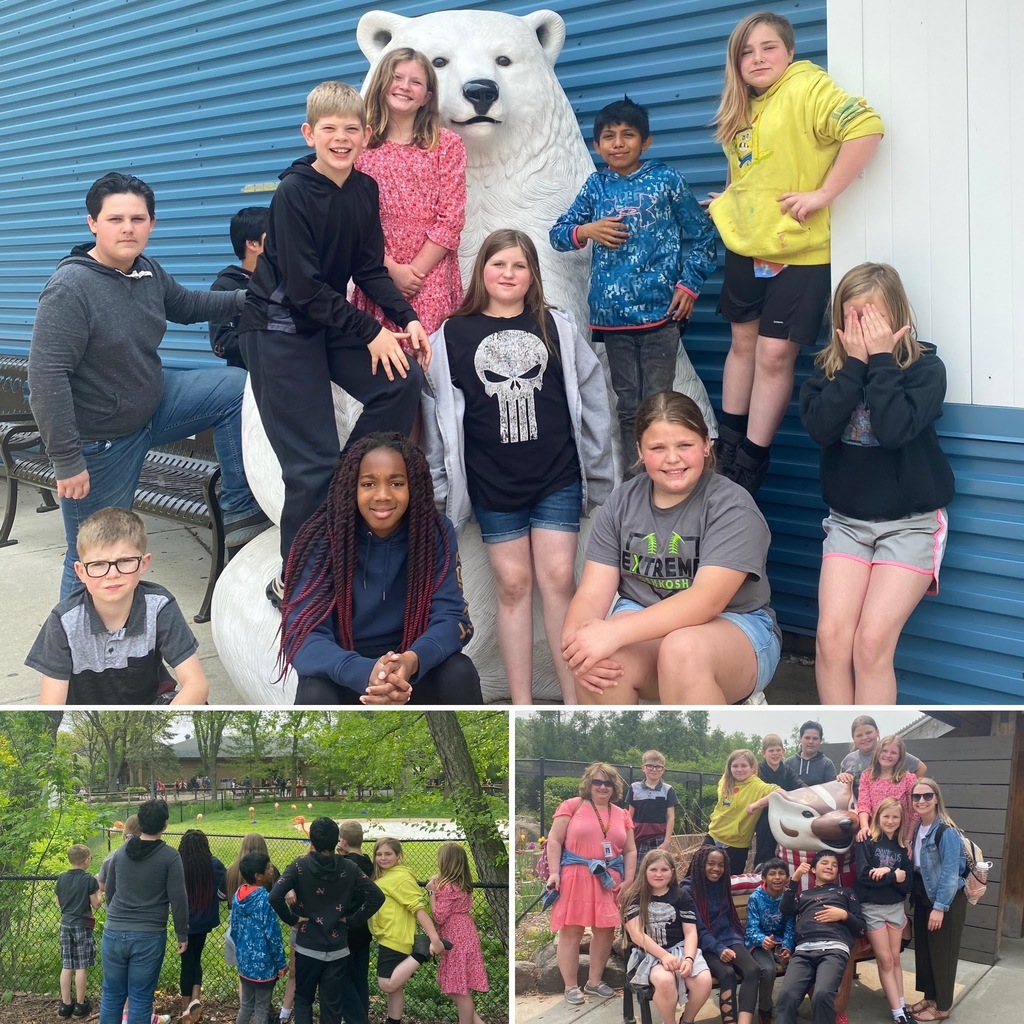 ATTENTION 1-8th GRADERS: Youth Volleyball Camp Registration is opening up at the end of this week. Brochures will be in WASD Offices starting May 25th. Registration closes June 30th!